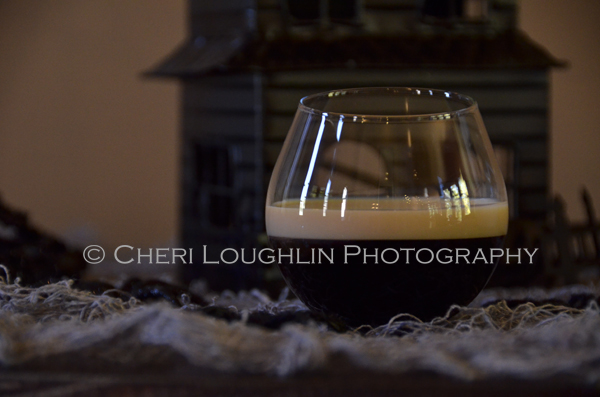 "There are nights when the wolves are silent and only the moon howls." ~ George Carlin
Midnight Moon is an excellent Halloween shot with its deep, dark coloring. It reminds me exactly like the moon when served in rounded shot glasses like the one in the photo. It kind of reminds me of a half moon with partial glow. Eerie, but cool.
Though it contains three ingredients, Midnight Moon is a two layered shot. The coffee liqueur and amaretto combine with Irish cream floating nicely across the top. Enjoy and Happy Haunting!
Midnight Moon Layered Shot
Midnight Moon – recipe by Mixologist Cheri Loughlin
1/2 ounce Coffee Liqueur
1/2 ounce Amaretto
1/2 ounce Irish Cream
Place coffee liqueur and amaretto in bottom of shot glass. Create floated layer by slowly pouring Irish Cream over back of spoon on top of coffee / amaretto mixture.

All content ©2012 Cheri Loughlin, The Intoxicologist. All Rights Reserved. Chat with Cheri @Intoxicologist on Twitter and facebook.com/Intoxicologist or str8upcocktails@gmail.com