There's nothing quite like the aroma of fresh apple pie baking when summer weather turns to fall. Warm, spicy cinnamon notes tickle at the nose making the tongue water for the comforting flavors of home cooked goodness. Doña Elena's Apple Pie quenches your comfort food thirst without the lingering time of baking. Cinnamon and sugar rim garnish gives this cocktail a boost of spicy sweet flavor reminiscent of apple pie.
Doña Elena's Apple Pie – created by Cheri Loughlin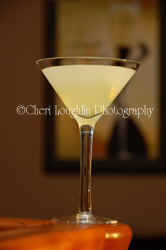 2 measures Camarena Silver Tequila
1-1/2 measure Apple Juice
1/2 measure Amaretto
1/4 measure Lime Juice
Dash Cinnamon
Cinnamon & Sugar Rim Garnish
Rim chilled cocktail glass with lime. Dip edge of glass in cinnamon and sugar mixture. Set aside. Combine liquids and dash of cinnamon in cocktail shaker with ice. Shake to blend and chill. Strain into prepared glass.
Cocktail Recipe commissioned by Camarena Tequila Representatives
Twitter, Facebook, StumbleUpon – str8upcocktails @ gmail.com – ©2012 Cheri Loughlin-The Intoxicologist, All Rights Reserved.