This beautiful sparkling holiday cocktail almost comes across with classic margarita like quality. Pomegranate smoothes out the slight lime tartness while bubbly acts as the nice sparkler bite in place of tequila. It's a bubbly lime sensation. Let the holiday festivities begin!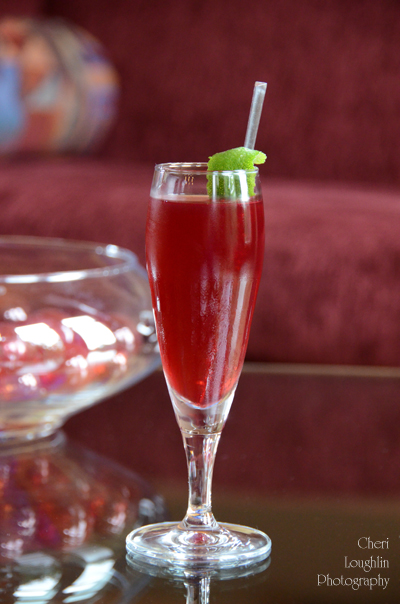 Barefoot Holiday Sparkler – created by Cheri Loughlin
1-1/2 measure Pomegranate Juice
1/2 measure Lime Juice
1/4 measure Simple Syrup
3 measures Barefoot Bubbly Extra Dry
Lime Twist Garnish
Combine juices and syrup in cocktail shaker with ice. Shake to chill. Strain into chilled champagne flute. Top with Barefoot Bubbly Extra Dry. Garnish with lime twist.
Cocktail Recipe and Photo commissioned by Barefoot Wine & Bubbly
Twitter, Facebook, StumbleUpon – str8upcocktails @ gmail.com – ©2012 Cheri Loughlin-The Intoxicologist, All Rights Reserved.