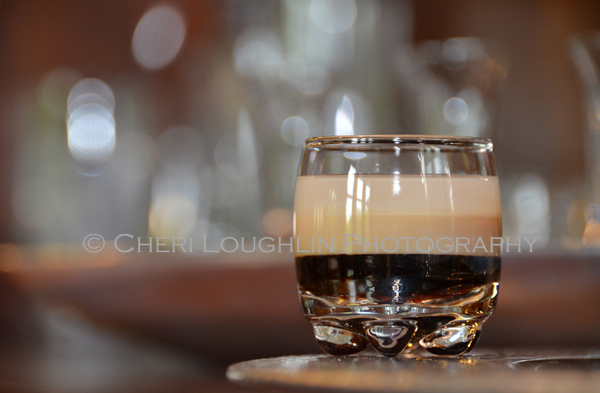 Slip into sultry seduction with this little shot of liquid pleasure. It presents nicely and tastes delicious!
Mudslide Shot – adapted by Cheri Loughlin
1 measure Coffee Liqueur
1 measure Irish Cream
1 measure Vanilla Vodka or Rum
Layer liquids in shot glass in order given. Layer by carefully pouring liquids over back of bar spoon one on top of the next.
Twitter, Facebook, StumbleUpon – str8upcocktails @ gmail.com – ©2012 Cheri Loughlin-The Intoxicologist, All Rights Reserved.