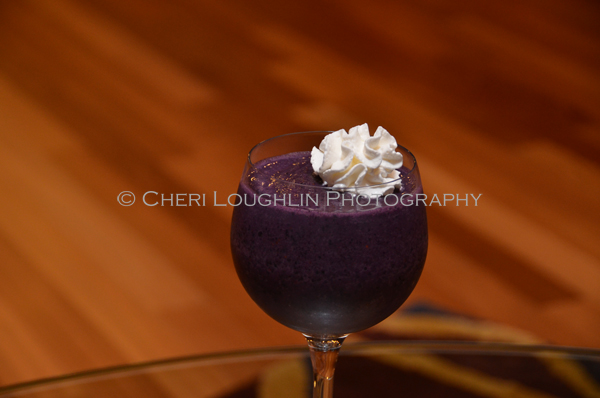 The day goes a lot smoother when mornings begin with the whir of a blender.
Blue Raspberry – created by Cheri Loughlin
1 cup Diet Blueberry Pomegranate Juice
1/2 cup Diet Cranberry Juice
1 cup Frozen Unsweetened Raspberries
1/2 cup Frozen Unsweetened Blueberries
1 Banana
3/4 cup Almond Milk
1 cup Lite Vanilla Yogurt
Whipped Cream Garnish
Place all ingredients except garnish in blender (no ice). Blend until completely smooth. Pour into glasses. Top with whipped cream. Serves 4.
Twitter, Facebook, StumbleUpon – str8upcocktails @ gmail.com – ©2012 Cheri Loughlin-The Intoxicologist, All Rights Reserved.