The premier destination to buy fine wine on the Internet.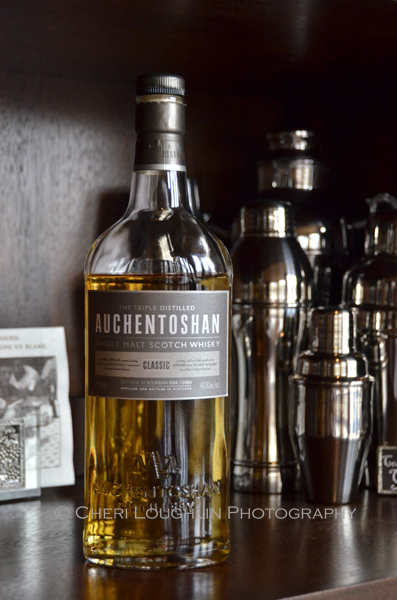 Many believe using a single malt Scotch in a mixed drink is a crime. Using a single malt can add a rich, through-the-line taste and aroma that can't be beat. The following recipe shows just how great using a single malt can be. Plus, it's the perfect way to introduce Scotch to the less initiated. – media materials
David Clelland, International Whisky Specialist, introduces Auchentoshan Classic in the video below. He also demonstrates the Glasgow Kiss.
Glasgow Kiss – created by Fat Radish Restaurant, NYC
1-1/2 ounce Auchentoshan Classic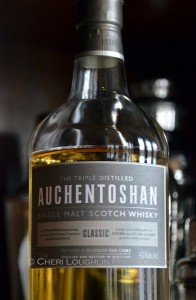 1/2 Fresh Pear
1 teaspoon Pear Jam
5 Cardamom Pods
1/2 ounce Orange Curacao
1/2 ounce Lime Juice
1/2 ounce Simple Syrup
Triple Pear Fan Garnish
Muddle cardamom pods and fresh pear in bottom of cocktail shaker. Add remaining liquid ingredients with ice. Shake to blend. Double strain into an old fashioned glass over crushed ice. Garnish with triple fan garnish.
Wine Chateau carries many of the Auchentoshan expressions including the Auchentoshan Classic. Their site includes basic tasting notes, like the ones below provided by the brand, and lengthy technical notes concerning the process and the distillery.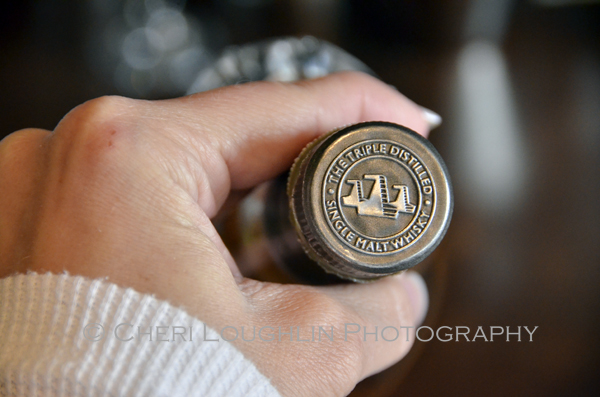 Triple distilled and matured solely in American bourbon casks. The result: a Lowland Single Malt Whisky with the sweet aromas of vanilla and coconut; along with the signature smooth, delicate, Auchentoshan taste. – media materials
Offical Auchentoshan Brand Tasting Notes
Color: Pale Gold
Aroma: Rich vanilla and coconut, hint of green apple and a tang of citrus zest
Taste: Sweet vanilla cream, fresh green apple skin and a little mint
Finish: Fresh, floral zestiness
80 Proof / 40% alcohol – $35 to $45 price range depending upon where you buy
Post sponsored by Wine Chateau. – Tasting notes and recipe courtesy representatives of Campari America and Auchentoshan. Auchentoshan on Facebook
Twitter, Facebook, StumbleUpon – str8upcocktails @ gmail.com – ©2013 Cheri Loughlin-The Intoxicologist, All Rights Reserved.