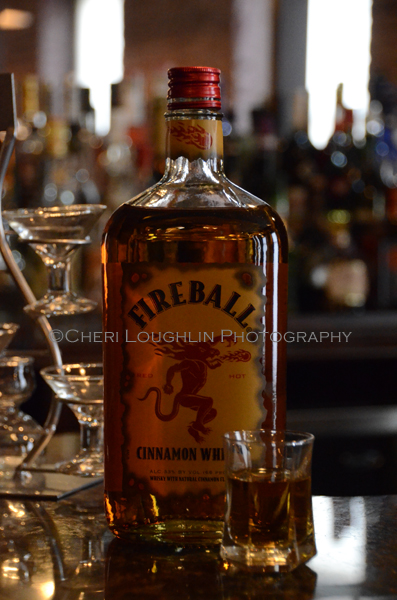 Red Hot Whisky with natural cinnamon flavor
66 Proof / 33% alcohol
Suggested Retail Price: $19 to $21 range
Availability: United States nationwide and a sprinkling of other countries
Tasting Notes
Color: Dark gold, though the bottle makes this appear to have reddish hints
Aroma: Sweet cinnamon. Red Hot candies before the real burn sets in on the tongue
Tasted Neat: Just like candy. Liquid Red Hots is the best way to describe this. Rather nice. Burn definitely there. Two or three sips and the tongue and throat begin to burn, but fades quickly, making the taste a pleasant experience. Heated warmth.
Mouth Feel: Not too thick and syrupy, though sweet. Lower end of medium roll over the tongue
Comparable Spirit: More cinnamon flavor than Early Times Fire Eater, but in the same ballpark. Perhaps closer to Hot Damn without the sticky syrup sweetness and coloring.
Possible Uses, Pairings and / or Cocktails:
Seems mostly usable for quick shots, but butterscotch schnapps, rum or vanilla vodka would also contribute to a pleasantly warming drink.
Cinnamon Toast
1 ounce Fireball Cinnamon Whisky
1/4 ounce Rum Chata
1/4 ounce Caramel Vodka
Combine liquids in cocktail shaker with ice. Strain into shot glass. Alternative serve: Build in a small rocks glass over ice.
Find Fireball Whisky on Facebook – www.facebook.com/FireballWhisky and Twitter – @FireballWhisky
Review sample courtesy representatives of Sazerac
Twitter, Facebook, StumbleUpon – str8upcocktails @ gmail.com – ©2012 Cheri Loughlin-The Intoxicologist, All Rights Reserved.