For many a day doesn't get much better when it begins as National Oreo Day. It doesn't matter if you eat them directly from the package. Who can do that by the way?! If you're a twist, lick and dunk in milk sort of person. Or if your must have Oreo is the super double stuffed kind. *Raising hand* on that one. The honest to goodness truth is there isn't a wrong way to consume an Oreo. And yes, that includes enjoying the Happy Hour kind.
March 6 is National Oreo Day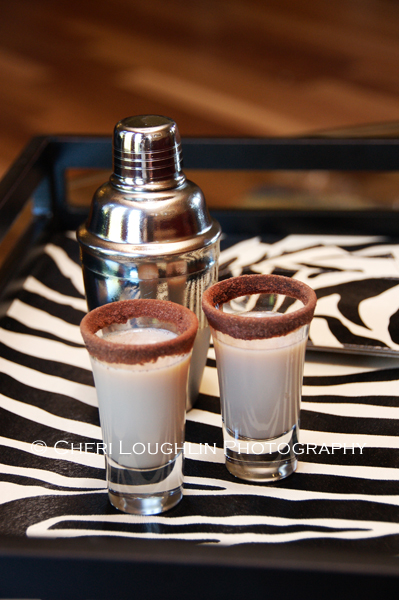 Oreo Cookie – 2 shots or 1 cocktail
3/4 ounce Vodka
3/4 ounce Coffee Liqueur
3/4 ounce Crème de Cacao
3/4 ounce Irish Cream
Oreo Cooke Garnish
Dip rims of two shot glasses coffee liqueur. Dip into crushed Oreo cookies. Set aside. Place liquids in cocktail shaker with ice. Shake to blend and chill. Strain into prepared cookie rimmed shot glasses. Alternative: Shake and strain into chilled martini glass. Serve with Oreo cookie on the side.
Oreo Cookie Shot
1/2 ounce Kahlua Coffee Liqueur
1/2 ounce Crème de Cacao
1/2 ounce Baileys Irish Cream
Splash of Vodka
Layer liqueurs in order given. Layer by gently pouring each liqueur over back of bar spoon one on top of the other. Top with thin layer of vodka.
Twitter, Facebook, StumbleUpon – str8upcocktails @ gmail.com – ©2013 Cheri Loughlin-The Intoxicologist, All Rights Reserved.