Sorrento Sling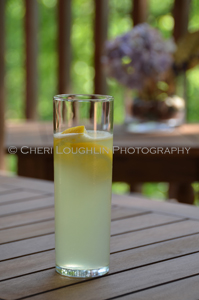 2 measures Limoncello
1 measure Gin
1 measure Fresh Lemon Juice
3 measures Club Soda
Sliced Lemon Wedge Garnish
Combine limoncello, gin and lemon juice in cocktail shaker with ice. Shake to blend and chill. Strain into chilled Collins glass. Top with chilled club soda. Garnish with lemon wedge.
Extremely light and refreshing cocktail. Where Limoncello can often come across rather sweet on the tongue, it feathers out quite nicely in perfect balance with fresh lemon tartness and pleasant gin botanicals. This just might be the ideal adult Lemonade substitute without all the sugary tart fuss. Alternative serve: Sorrento Sling can also be dressed with Brut Champagne rather than Club Soda for more formal affairs.
Scarlet Pimpernel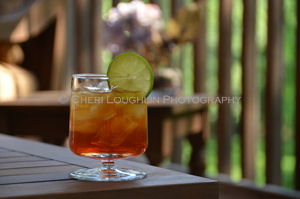 1 measure Premium Orange Liqueur
1 measure Pimm's No. 1
1-1/2 measure Cranberry Juice
1-1/2 measure Apple Juice
1/4 measure Fresh Lime Juice
Lime Wheel Garnish
Place ice in highball glass. Build liquids over ice in order given. Stir briefly. Garnish with lime wheel.
Pleasant, light flavor of Pimm's beneath this fruited long drink. Leans slightly toward the sweet side which could be remedied in a jiff by dialing down the orange liqueur slightly or adding just a wee bit more lime juice for tartness factor. Sure fire winner by far with simple build, cool name and easy, flavorful sipping. Alternative's: Would also be lovely to try the Scarlet Pimpernel with Aperol, Cynar or Campari in exchange for the Pimm's No. 1.
Sassy Melon – created by Cheri Loughlin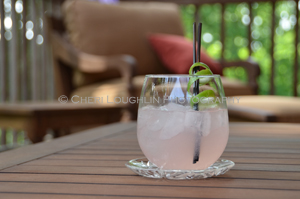 2 measures Cachaca
3 measures Watermelon Juice
1/2 measure Fresh Lime Juice
Lime Twist Garnish
Place ice in large rocks glass or goblet. Combine liquids over ice. Stir. Garnish with lime twist.
This is perhaps one of the easiest on the fly fruit flavored Caipirinhas imaginable. With watermelon juice now available in ready to pour containers, this drink is merely seconds from construction to relaxation. Alternative:Add 1/2 measure Mad Melon Liqueur and increase Fresh Lime Juice to 3/4 measure.
Cheri Loughlin is a leading cocktail and photography resource for beverage companies, event planners, businesses and individuals. High resolution cocktail and beverage stock photography images are available in downloadable digital format in the newly redesigned Stock Photography Gallery at www.cheriloughlin.com.
Twitter, Facebook, StumbleUpon – str8upcocktails @ gmail.com – ©2011 Cheri Loughlin-The Intoxicologist, All Rights Reserved. All opinions, reviews and spirits' coverage are the personal opinion and decision of Cheri Loughlin.