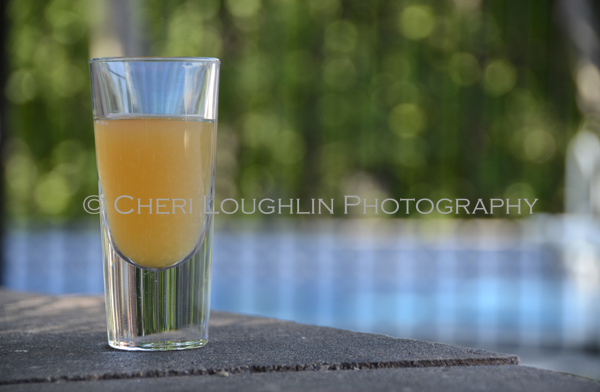 Voluptuous, fiery spirited damsels step right up. Wench's Sister offers options to shoot, share or sip languorously. But beware… too much of a good thing might bring swashbucklers and pirates lurking at your bar stool.
Wench's Sister Shooter Recipe
Wench's Sister – recipe by Cheri Loughlin, The Intoxicologist
1/2 ounce Silver Rum
1/2 ounce Peach Schnapps
1/4 ounce Amaretto
1/2 ounce Cranberry Juice
1/2 ounce Orange Juice
1/4 ounce Lemon Juice
Combine liquids in cocktail shaker with ice. Strain into shooter glass or divide between two shot glasses. Can also be served on the rocks for longer stays at the tavern.
All content ©2012 Cheri Loughlin, The Intoxicologist. All Rights Reserved. Chat with Cheri @Intoxicologist on Twitter and facebook.com/Intoxicologist or str8upcocktails@gmail.com