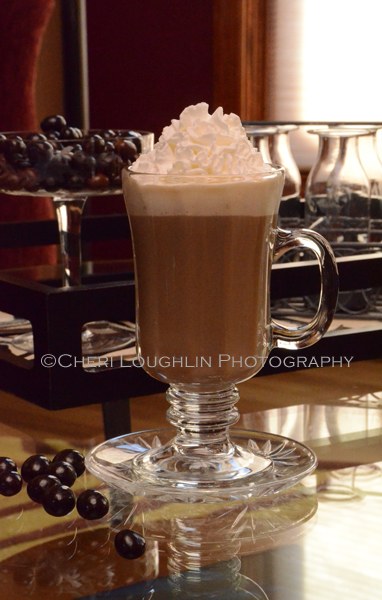 Canadian Coffee
1 measure Canadian Whisky
1-1/2 measure Maple Syrup
Fresh Brewed Coffee
Maple Whipped Cream*
Chocolate Shavings
Place Canadian whisky and maple syrup in heat proof mug. Top with fresh brewed coffee. Garnish with fresh maple whipped cream. Sprinkle with chocolate shavings.
Maple Whipped Cream
3 tablespoons Heavy Cream
1 tablespoon Maple Syrup
Place heavy cream and maple syrup in chilled bowl. Whip together until light cream forms. Set aside.
Twitter, Facebook, StumbleUpon – str8upcocktails @ gmail.com – ©2012 Cheri Loughlin-The Intoxicologist, All Rights Reserved.