Meet The Intoxicologist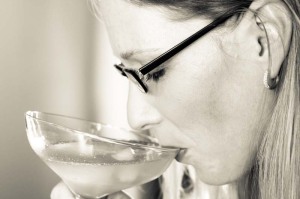 I am Cheri Loughlin, a mad scientist behind the bar, cocktail consultant and photographer. I enjoy sharing and creating cocktail recipes that are delicious, fun and easy to recreate for home entertaining and bar use. I love capturing the beauty of the cocktail experience from the fields and farmer's markets where ingredients are gathered to the tables and bars where drinks are served. Beauty is in the eye of the beholder, but the splendor of the cocktail is captured and shared by the camera lens and click of a button.
I develop signature drink recipes with cocktail photography for liquor companies and artisanal brands as The Intoxicologist by day. When I'm not creating cocktails or photographing them, I'm reading, writing or making a list!
Stay up to date
Subscribe to the monthly Newsletter
All content ©2015 Cheri Loughlin, The Intoxicologist. All Rights Reserved. Let's get social: instagram.com/TheIntoxicologist & facebook.com/Intoxicologist
Cheri Loughlin is the Omaha writer and photographer behind www.intoxicologist.net