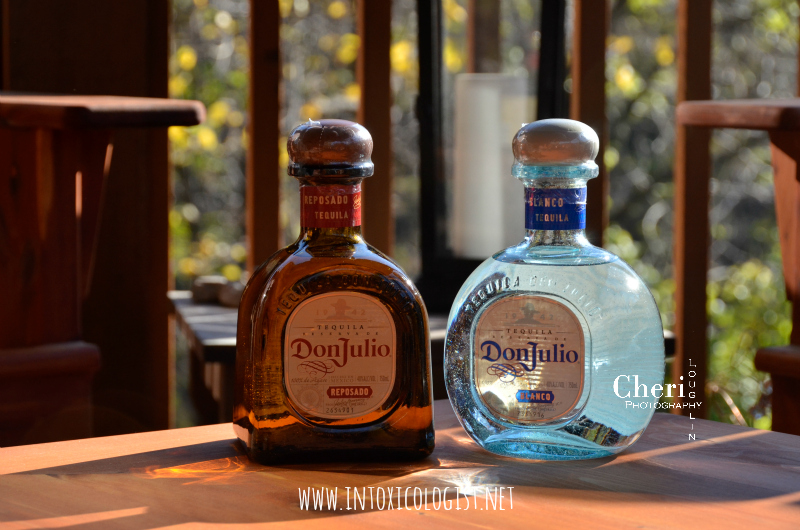 I had the unique opportunity to taste an incredible selection of the five tequilas Don Julio Tequila has to offer one evening at a restaurant & pub in Omaha, Nebraska; The Dundee Dell. The Dundee Dell has the largest collection of hard to find and extremely rare liquor products in the beverage industry. They are particularly well known for their Great Wall of Scotch. That is something you would expect to find in New York City or Los Angeles, but not necessarily in Middle America.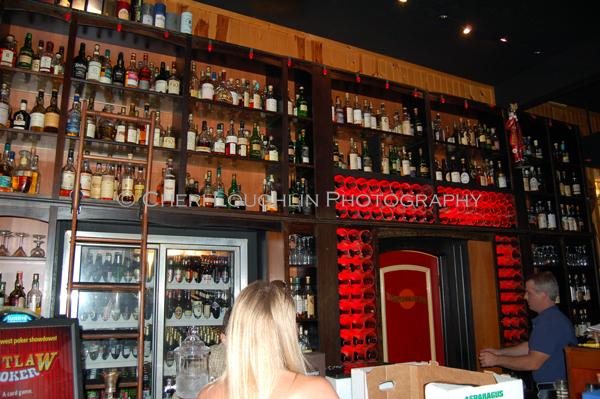 Don Julio Tequila has an extensive website that I highly encourage you to take a look at. There is a wealth of information about the man, the company, how tequila is made from the ground up and so much more. The site is fascinating. There are plenty of photographs and videos, so it is not all tedious reading. Don Julio Tequila takes you to the agave fields and distillery to show you the process. Go. Take the trip to Mexico through your keyboard.
There are five varieties of Don Julio Tequila: Blanco, Reposado, Anejo, 1942, and REAL. Each is unique. Each serves a distinctive purpose when it comes to consuming as each has its own unique character profile.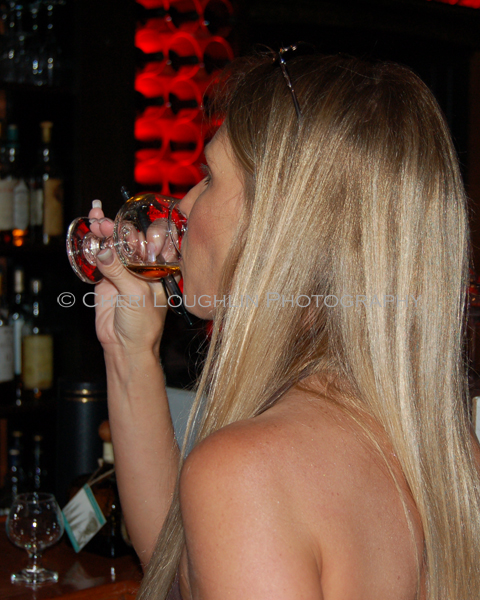 Blanco: Most commonly used in cocktails due to its crisp, clean, citrus notes. Blanco is perfect due to the "clean slate" if you will. There is definite tone of black pepper in the blanco to remind the drinker this is Don Julio, but the blanco is not overwhelming, nor should it be.
Reposado: While blancos are usually mixed in cocktails, I prefer my margaritas mixed with a reposado. The reason is the extra layer of spice reposado tequila usually has. This reposado is no different. It is spicy with hints of dark cocoa. While it is smooth there is still that edge to it (possibly the cinnamon notes) that tequila should have to make that perfect margarita.
Anejo: Anejos are definitely for sipping whether you like yours neat, chilled or on the rocks. The first sip starts out with vanilla smoothing around the edges of the tongue. There is a bit of cherry in the nose, but not so much in the rest of the body. The chocolate undertones are definitely in here. For me this is just right as far as sipping tequila goes.
1942: I found the 1942 to be rich, smooth with the essence of aged spice. It tasted a bit earthy and plant-like. To be honest, I did not care for this one as much, but my other tasting partners did. Their notes commented on the vanilla, caramel and hints of toffee mixed with a smoky flavor.
REAL: This tequila was thicker than I expected. It had incredible legs when swirled in the glass. It is smooth like a fine congnac, yet the aroma is definitely tequila. However, it does not taste like tequila at all. Notes of vanilla completely round out any sharp or bitter edges tequilas usually have. REAL is absolutely for sipping. To do anything else with it would be a shame. And at approximately $300 a bottle, I would suggest sipping Don Julio REAL Tequila, real slow.
My opinion of Don Julio Tequila is the tequilas are well made from a company with a great background and pride in what it is they do. Don Julio has made great strides in getting their product to liquor shelves so consumers can find it easily. Not all premium tequilas have made their way to all markets across the country yet. While shelves overflow with vodka and rum, our tequila shelves are still struggling to fill with premium tequilas rather than the run of the mill lower end shot glass material. It is nice to see a product like Don Julio on the top shelf where it deserves to be.
Which style of tequila do you use most in cocktails? For sipping?
Subscribe to the monthly Newsletter
All content ©2015 Cheri Loughlin, The Intoxicologist. All Rights Reserved. Chat with Cheri @Intoxicologist on Twitter and facebook.com/Intoxicologist
Cheri Loughlin is the Omaha writer and photographer behind www.intoxicologist.net and author of Cocktails with a Tryst: An Affair with Mixology and Seduction. You can email Cheri with comments and questions at str8upcocktails@gmail.com.
Don Julio: The REAL Experience