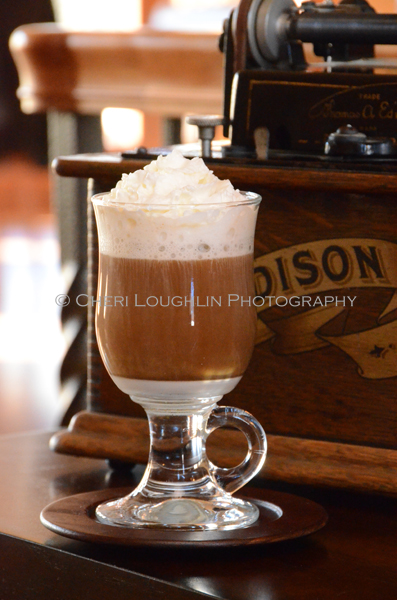 It's perfectly fine to combine spirit and coconut cream, but this coffee drink makes such an interesting presentation when the coconut cream is placed in a dollop in the bottom of the mug and served as is. Stir the senses and leave mixing to your guest.
Capetown Coffee Recipe
Capetown Coffee
1-1/2 ounce Bourbon or Canadian Whiskey
1 Tablespoon Coconut Cream
Brewed Coffee or Espresso – according to preference
Whipped Cream
Place coconut cream in bottom of heat resistant mug. Top with hot coffee, leaving room for whiskey. Stir to dissolve coconut cream. Add whiskey. Garnish with whipped cream.
All content ©2014 Cheri Loughlin, The Intoxicologist. All Rights Reserved. Chat with Cheri @Intoxicologist on Twitter and facebook.com/Intoxicologist or str8upcocktails@gmail.com