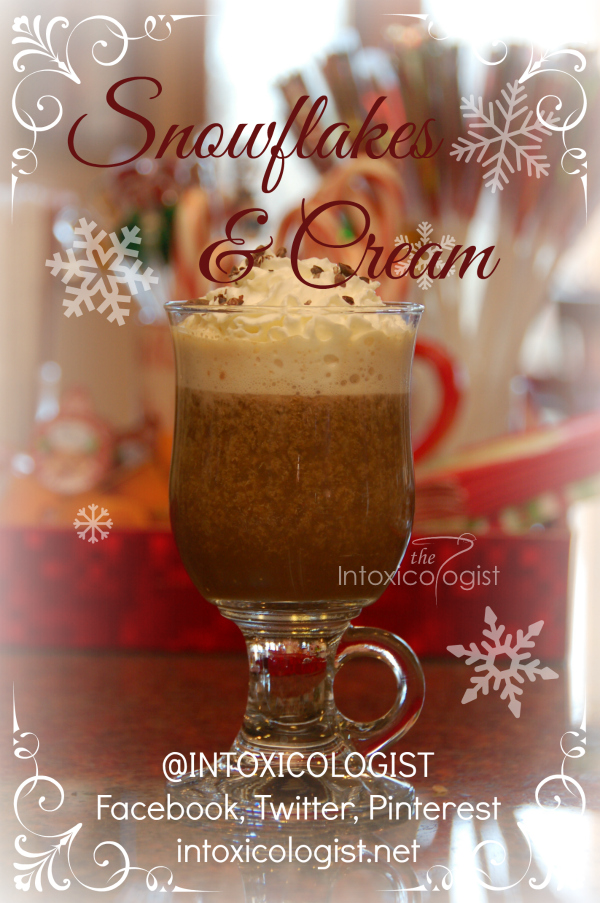 Keep a fresh pot of coffee brewing, 'cause baby, it's cold outside! Warm up from the inside out with this delicious Snowflakes and Cream coffee. A little coconut vodka, Irish cream and steaming hot coffee are all you need for a "take me away" moment.
Old man winter can have all the frozen fingers and toes he wants. I'll keep snowflakes to my coffee, thank you very much. You'll find me snuggled up by a nice warm fire sipping on this…
Snowflakes and Cream Coffee Recipe
Snowflakes and Cream Coffee
1/2 ounce Baileys Original Irish Cream Liqueur
1/2 ounce Coconut Vodka
3 ounces Fresh Brewed Coffee
Whipped Cream
Place liqueur and vodka in bottom of heat resistant mug. Top with hot coffee. Stir briefly. Add dollop of whipped cream to the top.
Subscribe to the monthly Newsletter
All content ©2014 Cheri Loughlin, The Intoxicologist. All Rights Reserved. Chat with Cheri @Intoxicologist on Twitter and facebook.com/Intoxicologist
Snowflakes and Cream Coffee