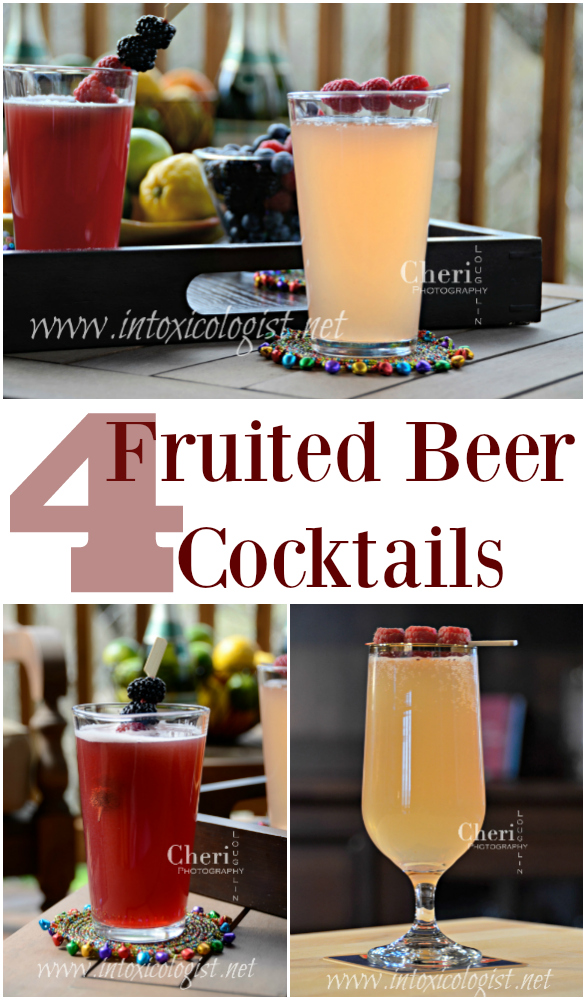 Die hard beer fans may never be persuaded to taint their beer with any other mixers. But these beer cocktails could be a game changer for your next poolside party or tailgate.
April 7 is National Beer Day
Beer Cocktails Recipes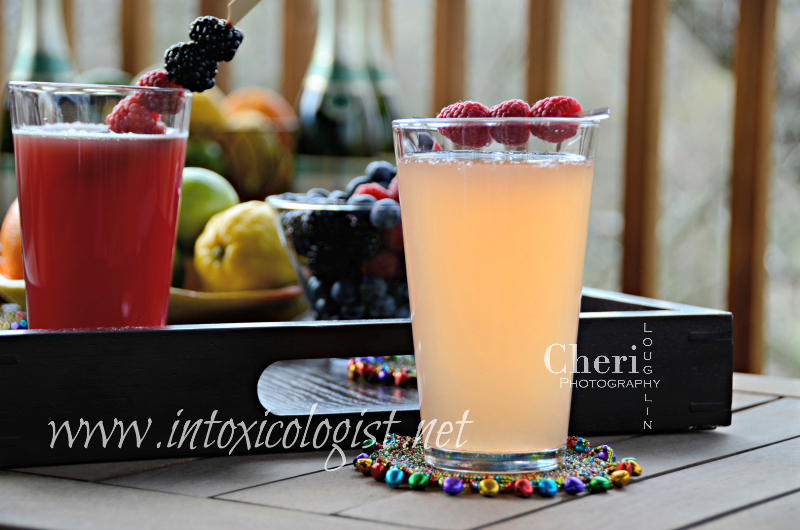 Pink Raspberry Shandy – recipe by Cheri Loughlin
4 ounces Pink Bubbly*
4 ounces Light Beer
1 ounce Raspberry Lemonade frozen concentrate – thawed
Raspberries
Chill bubbly and beer before using. Pour raspberry lemonade concentrate into a tall chilled glass. Add beer. Stir gently.  Top with pink bubbly. Garnish with fresh raspberries.
*I used Barefoot Refresh Perfectly Pink Bubbly during the creation process.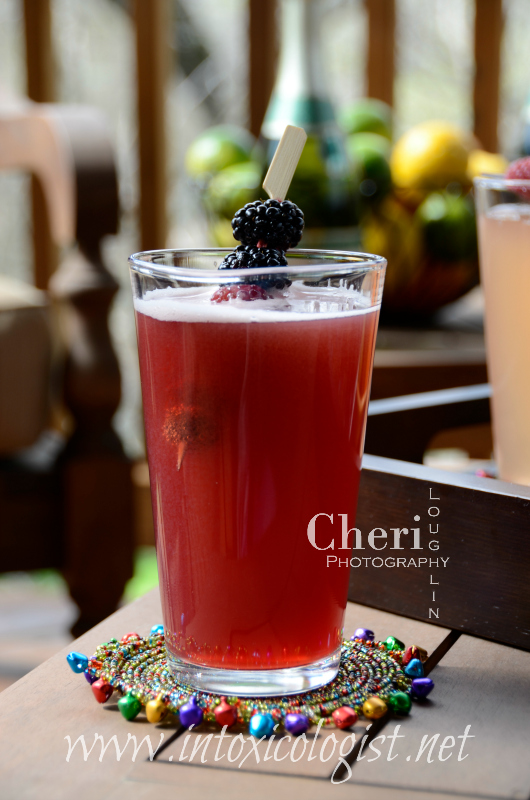 Raspberry Beer Cocktail
Makes approximately 12, 5 ounce servings
3/4 cup Fresh Raspberries*
3-1/2 – 12-ounce Bottles Beer, chilled
12 ounces Frozen Raspberry Lemonade Concentrate, thawed
1/2 cup Vodka
Muddle raspberries in bottom of pitcher. Top with beer, thawed raspberry lemonade and vodka. Stir. Serve in rocks glasses over fresh ice. *3/4 cup thawed frozen raspberries can be substituted for fresh if needed.
Strawberry Panache
12 ounces Light Beer
2 tablespoons Fresh Strawberries – diced
Lemon Lime Soda
Fill chilled pilsner glass three quarter full with beer. Add diced strawberries. Top with lemon lime soda. Stir. Cocktail by Fleur de Sel, 5 East 20th Street, New York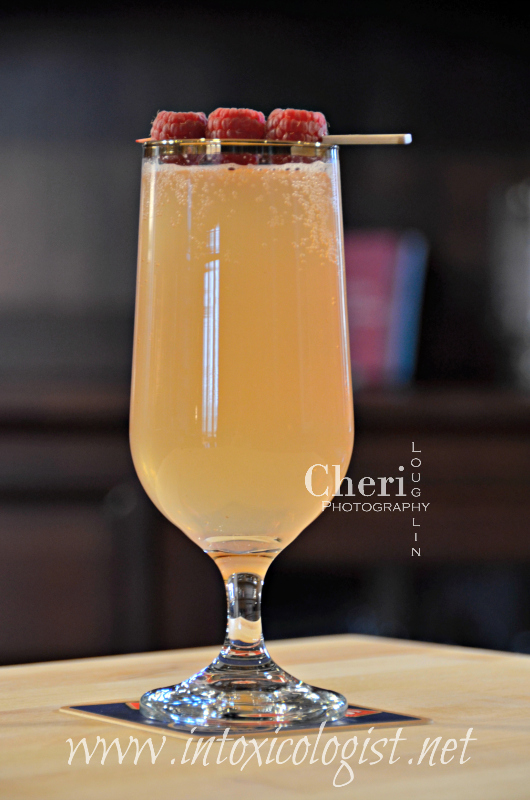 Beer Sangria – created by Roger Kugler, Boqueria
6 ounces Brooklyn Lager
2 ounces Fresh Lemon Juice
2 ounces Pear Puree
2 ounces Triple Sec
Place all ingredients in mixing tin. Stir slowly to mix, but not flatten beer. Pour into pint glass filled half with fresh ice. Garnish with seasonal fruits.
Subscribe to the monthly Newsletter
All content ©2016 Cheri Loughlin, The Intoxicologist. All Rights Reserved. Chat with Cheri @Intoxicologist on Twitter and facebook.com/Intoxicologist
Cheri Loughlin is the Omaha writer and photographer behind www.intoxicologist.net and author of Cocktails with a Tryst: An Affair with Mixology and Seduction. You can email Cheri with comments and questions at str8upcocktails@gmail.com.