Prepare ahead for St. Patrick's Day. Friends by your side, change in your pocket and a cab on speed dial. And for goodness sake, no texting, photos and Facebook after the third drink. Happy St. Patrick's Day!
March 17 is St. Patrick's Day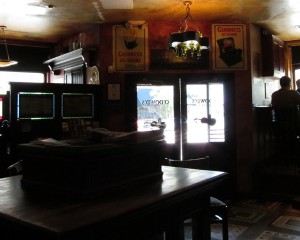 "Before you call for one for the road be sure you know the road." – Irish Saying
Irish Martini
3 measures Irish Cream
1 measure Irish Whiskey
1 shot cooled Espresso
Place liquids in cocktail shaker with ice. Shake to blend and chill. Strain into chilled martini glass. Garnish with shaved chocolate or espresso beans if desired.
Twitter, Facebook, StumbleUpon – str8upcocktails @ gmail.com – ©2012 Cheri Loughlin-The Intoxicologist, All Rights Reserved. All opinions, reviews and spirits' coverage are the personal opinion and decision of Cheri Loughlin.