Fine wine, great deals on spirits too.
Purchasing quality and affordable spirits for the home bar is easier than you might think. Don't settle for cheap alcohol to fill the shelves. Make a bar plan. Start with the best affordable alcohols available. Build your starter bar from there.
Hundreds of cocktails can be mixed and sipped from just a few bottles of booze. The key is choosing quality affordable spirits. Quality liquor will ensure a quality cocktail; if you follow a good recipe that is.
Affordable Spirits Basics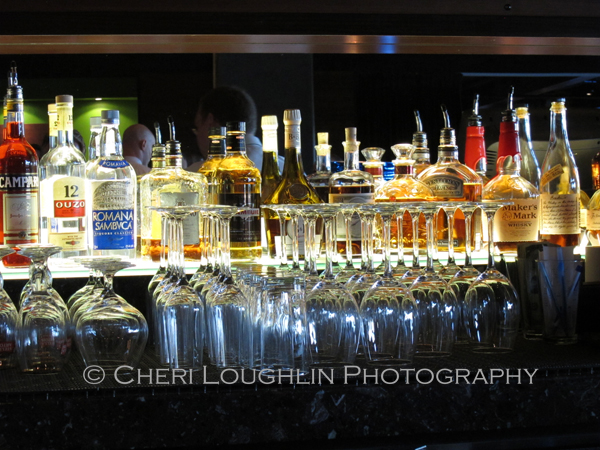 Start with a basic set of affordable spirits that will set the stage for a broad spectrum of cocktail recipe choices. Make sure you know at least five to ten easy 2 ingredient and 3 ingredient cocktails for each liquor you decide to stock in your home bar. We are all creatures of habit. Though we like to try new cocktail recipes, we will often go back to our favorite recipes and those that are quick and easy to make at the end of a long day.
New flavor infusions arrive on the spirits scene every day. Don't get hooked into purchasing flavored spirits for your basic bar stock. Add flavors later. Flavored spirits can be terrific, but have limited use in a variety of basic drink recipes.
Basic affordable spirits to keep in mind include the following:
Vodka; Gin; Silver Rum; Silver Tequila; Whiskey or Bourbon; Blended Scotch; Brandy or Cognac; Dry Vermouth; Sweet Vermouth; Coffee Liqueur; Peach Schnapps; Amaretto Liqueur; Crème de Cacao
If you love classic cocktails like I do try to make room in your budget for Campari, Maraschino Liqueur, Galliano, Irish Whiskey, Apricot Brandy, Raspberry Liqueur and of course a Sparkling Wine or Brut Champagne.
I usually don't recommend buying the cheapest alcohol that can be found on the shelf. Finding affordable spirits within a reasonable budget is the goal. There are terrific affordable spirits in the $10 to $20 range.
Affordable Spirits Online
Another option to keep in mind when stocking your home bar is buying spirits online. Often online liquor stores will offer discounts on purchases over a particular dollar amount. Some offer discounts on a particular number of bottles purchased. This might make it easier to include a few of those extra liquors.
Combine your order with a friend or group of friends to make a large order and take advantage of discounts offered. Sign up for an account and become a member of an online liquor store. Some offer special member discounts. Watch the clearance items to take advantage of more affordable spirits you might have otherwise missed.
Finding Affordable Spirits Locally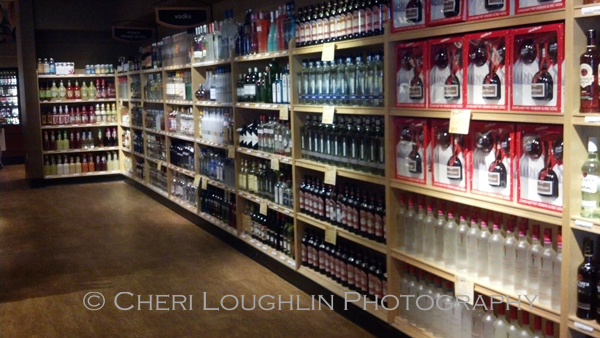 One of the liquor stores I frequent has a large bargain barrel with clearance wine and spirits. The bottles that go into the barrel are not bad. They are bottles that just don't move off the shelves quickly enough for the comfort of the store. I have found some great deals on artisanal spirits in the barrel. Honestly if people knew how good some of these spirits are, the liquor store shelves would be empty. Shop around. See if any of your local liquor stores move old inventory for new inventory. It is a great way to find affordable spirits for your home bar.
Another local business is a combination liquor store and event planning service. They supply bartenders and the liquor needed for events. They always have great deals. The owner explained to me a long time ago that sometimes a liquor company will change bottle styles or labels on their product. Local liquor stores want the new product on their shelves, not the old style. Since he uses the product at events most of the time, he doesn't care if the label or bottle style has changed. The liquid inside is the same. He buys up cases of the old label style for discounted prices and is able pass along those discounts to his customers. Look around at your local businesses. This is just another way to search for affordable spirits locally.
Add your comment: What tips would you give for finding the best affordable spirits for a starter home bar?
Post sponsored by Wine Chateau – All commentary and opinion by Cheri Loughlin

All content ©2013 Cheri Loughlin, The Intoxicologist. All Rights Reserved. Chat with Cheri @Intoxicologist on Twitter and facebook.com/Intoxicologist or str8upcocktails@gmail.com
Affordable Spirits for Your Home Bar