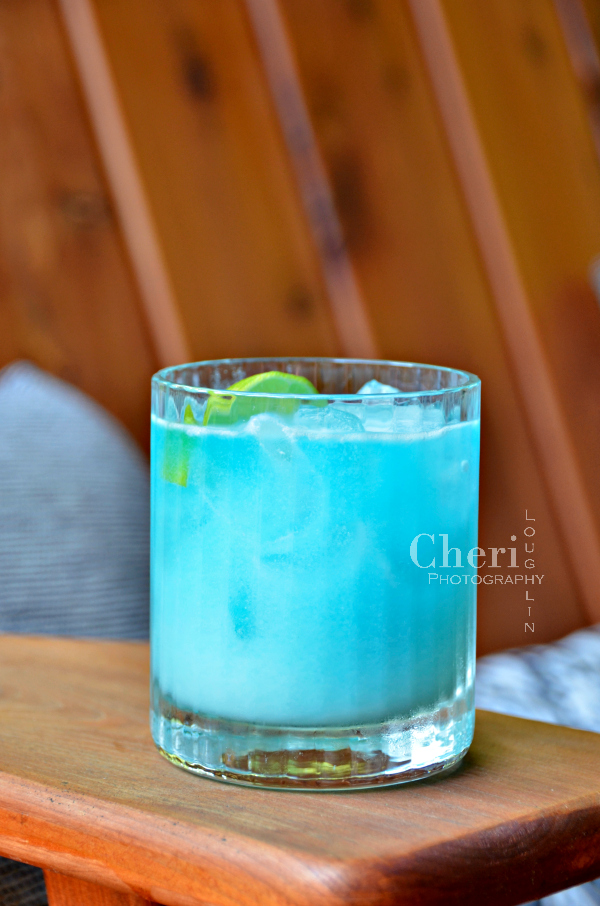 Margaritas are a summertime favorite. They even have a day dedicated to celebrating their deliciousness. National Margarita day falls on February 22.
I live in the Midwest, so sandy beaches and the smell of the ocean is quite a ways away. But it's hot in the summertime and a refreshing tropical cocktail is always enjoyable. That's why I created the Mermaid Margarita with the beach in mind. Blue curacao adds the color needed for a beachy feel, and coconut cream and fresh lime represent the white caps on the ocean.
But how does it taste?
Heavenly. Beachy. Tropical.
I created this cocktail in conjunction with tequila reposado review. I wanted a little more flavor than blanco, without overwhelming the tropical flavors. However, as always, I'm a firm believer in crafting cocktails for pure enjoyment, so use a blanco tequila if you prefer. Heck, if you prefer to exchange the tequila for rum, who am I to judge? I want you to love what you pour into your glass.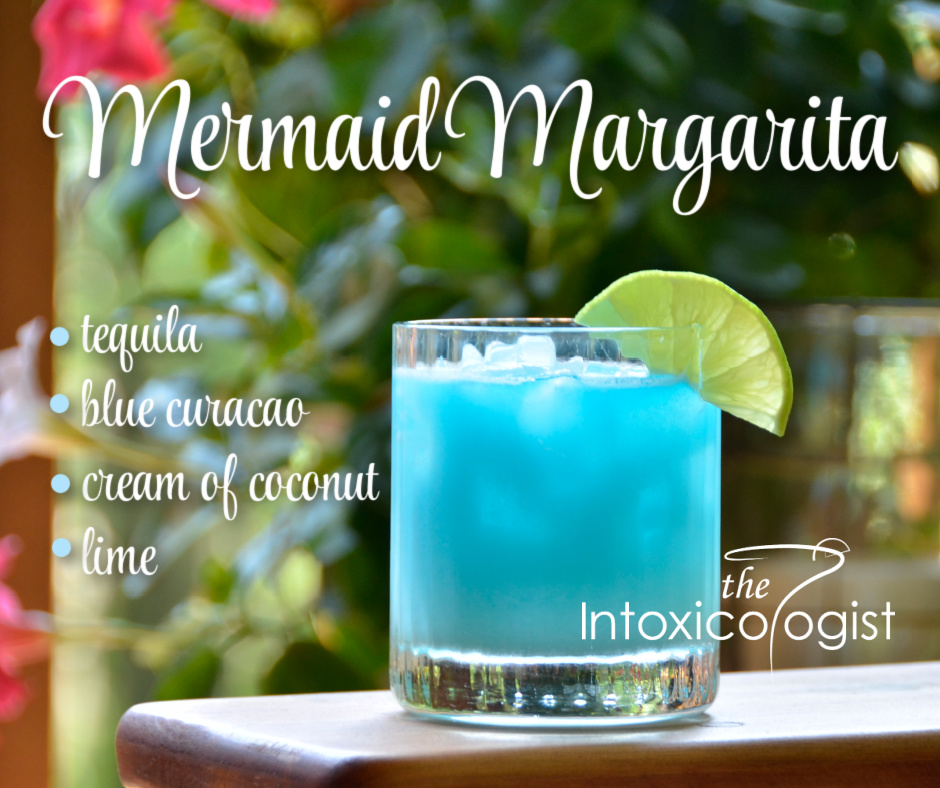 What you'll need to make this cocktail
I used a commercially available cream of coconut with sugar added to it. It's easy to use and easy to find on store shelves. If you're going for something with less sugar added, you can definitely do that, but you'll need to add simple syrup or another sweetener to make up for the lack of sweetness. The purpose of the cream of coconut is to add a creamy texture and sweetness with fewer ingredients.
If you don't have blue curacao on hand, any color of curacao will do. You won't get the pretty blue color, but you'll still experience the same flavor. Another option is blue curacao syrup. While blue curacao liqueur isn't super expensive, blue curacao syrup is alcohol free, so you're final cocktail will be a tiny bit less alcoholic. The syrup is also widely available. If you can't get your hands on any of those options, triple sec or orange liqueur will also do the trick.
Mermaid Margarita Recipe
Mermaid Margarita – recipe by Cheri Loughlin
2 ounces Tequila Reposado
1/2 ounce Blue Curacao
1 ounce Cream of Coconut
1 ounce Lime Juice
Lime Slice
Place tequila and blue curacao into a rocks glass filled with ice. Set aside. Place cream of coconut and lime juice into a cocktail shaker with ice. Shake to integrate ingredients. Strain into the rocks glass over the tequila mixture. Garnish with a lime slice.
All content ©2022 Cheri Loughlin, The Intoxicologist. All Rights Reserved. Chat with Cheri facebook.com/Intoxicologist
Cheri Loughlin is the Omaha writer and photographer behind www.intoxicologist.net. Email Cheri with comments and questions at str8upcocktails at gmail.com.
Mermaid Margarita Cocktail