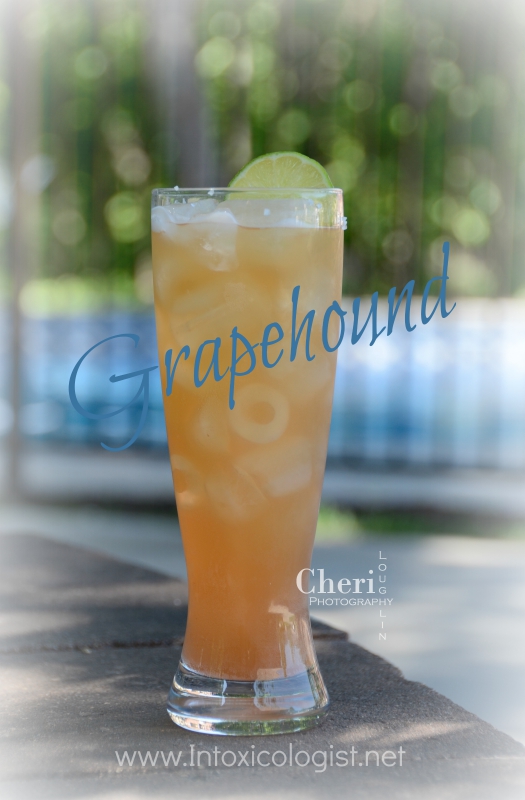 The Grapehound long drink reminds me of the easy two ingredient Greyhound highball. Of course! But this recipe is for grape lovers. It's a bit sweeter with grenadine added on top. Less citrusy than the Greyhound. And fruitier with grape vodka. Make this even sweeter by using ruby red grapefruit.
Grapehound
2 ounces Grape Vodka
4 ounces Grapefruit Juice
Splash of Grenadine
Lime Wedge Garnish
Build in highball glass over fresh ice. Stir. Garnish with lime wedge.
Recipe courtesy Three Olives Vodka
Subscribe to the monthly Newsletter
All content ©2015 Cheri Loughlin, The Intoxicologist. All Rights Reserved. Chat with Cheri @Intoxicologist on Twitter and facebook.com/Intoxicologist
Cheri Loughlin is the Omaha writer and photographer behind www.intoxicologist.net and author of Cocktails with a Tryst: An Affair with Mixology and Seduction. You can email Cheri with comments and questions at str8upcocktails at gmail.com.