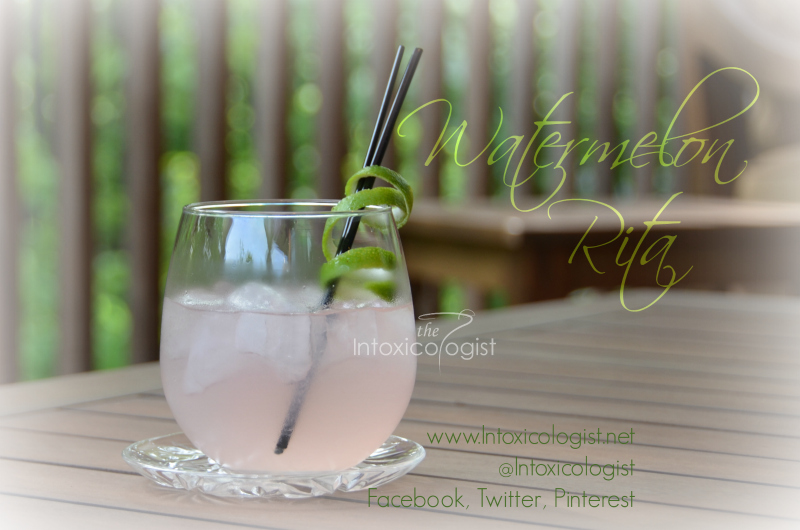 This Watermelon Rita long drink recipe makes throwing together a quick round of Margaritas quick and easy. Fresh fruit is ideal for most cocktail recipes, but sometimes that just isn't possible. An on the fly gathering of friends sometimes means grabbing a few bottles of what you have on hand from the liquor cabinet and then… just start mixing!
Make sure you always have a few bar basics stocked in the fridge just in case. Simple syrups, grenadine and sour mix can be store bought. But homemade mixers add just the right touch of fresh to any drink. They also lend you a bit of "home bartender know how" with even the simplest of cocktails.
Watermelon Rita Drink Recipe
Watermelon Rita
1 ounce Watermelon Vodka
1 ounce Tequila
2 ounces Sour Mix
Lime Wheel Garnish
Salt
Rim large rocks glass with lime and salt. Set aside. Combine liquids in cocktail shaker with ice. Shake to blend and chill. Strain into prepared glass over fresh ice. Garnish with lime wheel.
Recipe courtesy Three Olives Vodka
Subscribe to the monthly Newsletter
All content ©2014 Cheri Loughlin, The Intoxicologist. All Rights Reserved. Chat with Cheri @Intoxicologist on Twitter and facebook.com/Intoxicologist