Every football team, player and sports fan has a tradition or ritual they perform before the season begins or the start of every game.  Perhaps it's never washing a favorite jersey, consuming the same pregame meal or beginning with a spirited pep talk.  Whatever your pre-game warm-up tradition is, a sure way to get the party started is with the Pigskin Shooter.
Pigskin Shooter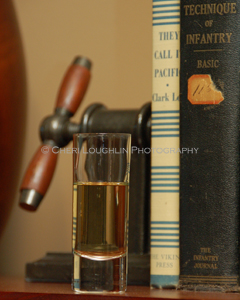 1 ounce Vodka
1 ounce Melon Liqueur
1 ounce Sour Mix
Place liquids in cocktail shaker with ice. Shake to blend and chill. Strain into chilled shot glass.
All content ©2009 Cheri Loughlin, The Intoxicologist. All Rights Reserved. Chat with Cheri @Intoxicologist on Twitter and facebook.com/Intoxicologist or str8upcocktails@gmail.com
Pre-game Warm-up: Pigskin Shooter