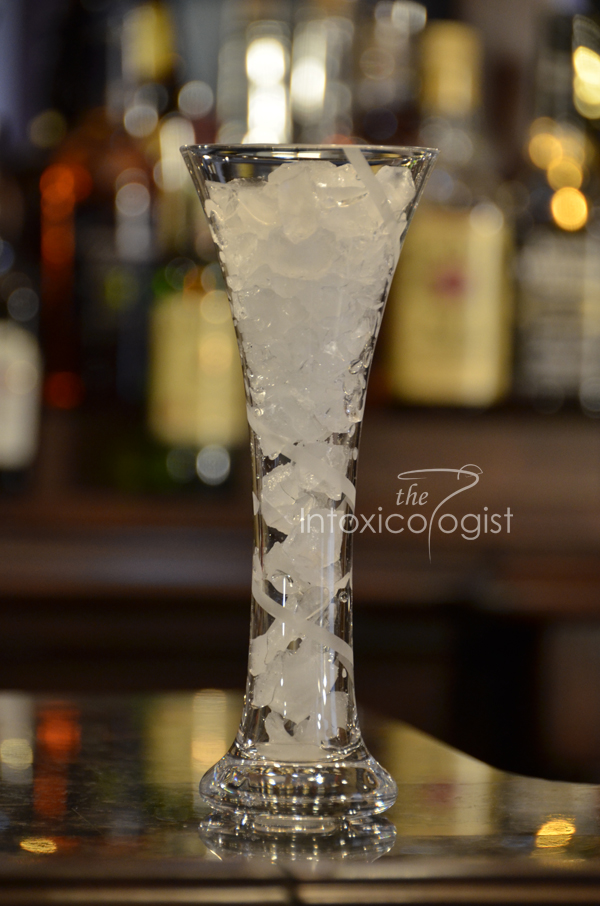 Men usually take the heat when Valentine's Day rolls around.  It is high time the tables turn and the ball lands in the ladies court for a change.  Ashley Womble of Cosmopolitan magazine suggests eight ideas for dates guys will remember forever.  While some might sound a bit cheesy (ie: renting a Vespa – Go for a Harley if you've got the dollars and expertise) the idea is take control, be the bad girl he desires and turn the Hallmark moment day into one he'll never forget.  Purchase tickets to his favorite sporting event, join him for an afternoon out at the shooting range and then hit a beer and food pairing dinner.  Don't forget the appropriate attire and smooth moves to assure your Happily Ever After Valentine's Day ending.
Happily Ever After
1-3/4 ounce Rhum J.M. Blanc
3/4 ounce Cynar Artichoke Liqueur
3/4 ounce Cherry Heering
1/4 ounce Averna
2 Dashes Rhubarb Bitters
1 Dash Whiskey Barrel Bitters
Combine all ingredients except bitters in a cocktail shaker with ice.  Shake to chill.  Strain into a cocktail glass filled with fresh, crushed ice.  Drop bitters on to.  Stir and serve.
Plan ahead. March 16 is National Artichoke Heart Day.
Subscribe to the monthly Newsletter
All content ©2015 Cheri Loughlin, The Intoxicologist. All Rights Reserved. Chat with Cheri @Intoxicologist on Twitter and facebook.com/Intoxicologist
Plan a Happily Ever After Date Night