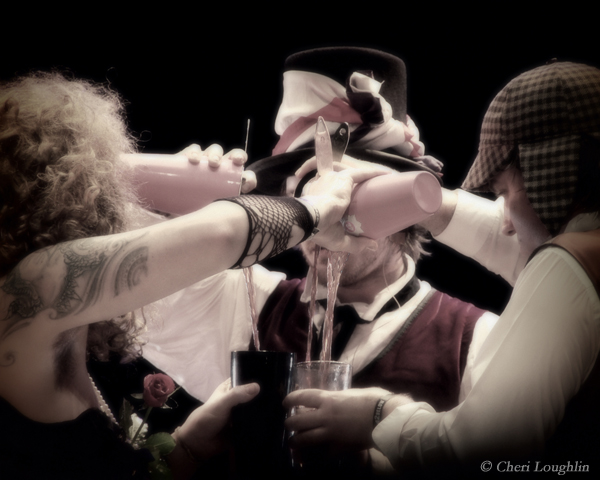 42Below Vodka announces the 2011, 42Below Cocktail World Cup 'Carnival of the Cocktail' competition, March 14 – 19, 2011. Last year's event treated bartenders like rock stars with a 'Love, Drinks and Rock 'n' Roll, Baby' theme. This year 42Below plans a big top experience of epic proportions where bartenders will compete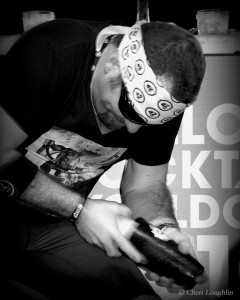 in the greatest show stopping challenges of their bartending careers.
Teams of three are currently being chosen through regional competitions all over the world. Countries include the UK, US, Europe, Australia and New Zealand. Judges for the main event include Jacob Briars, David Wondrich and Salvatore Calabrese.
Get into the spirit of carnivals, the circus and the atmosphere of cocktails with the recipes below. The recipes have not been provided by 42Below, but it never hurts to pick up a bottle of 42Below Vodka and give it a whirl. Start with the Gipsy or a good old fashioned Vodka martini.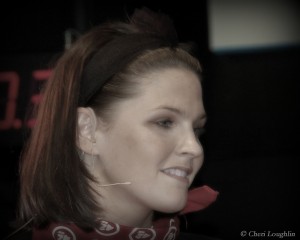 Gipsy
2 ounces Vodka
1 ounce Benedictine
Dash Angostura Bitters
Combine liquids in rocks glass with ice. Stir.
Barnum Cocktail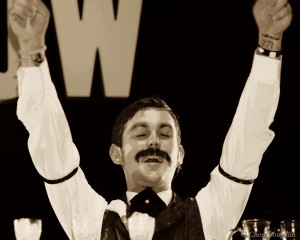 2 ounces Gin
1 ounce Apricot Brandy
1/2 ounce Fresh Lemon Juice
2 dashes Angostura Bitters
Lemon Twist Garnish
Combine liquids in cocktail shaker with ice. Shake to blend and chill. Strain into chilled cocktail glass. Notation: Classic cocktail from Vintage Spirits & Forgotten Cocktails by Ted Haigh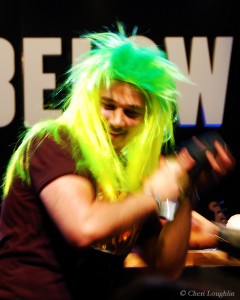 Circus Peanut Margarita
3 ounces Tequila
2 ounces Pisang Ambon Liqueur*
1 ounce Sweetened Lime Juice
Sugared Rim – optional
Candy Peanut Garnish
Rim margarita or cocktail glass with sugar if desired. Chill glass. Place liquid ingredients in blender with ice. Blend until all ice is thoroughly crushed. Pour into prepared glass. Garnish with candy circus peanut.
*Pisang Ambon Liqueur is a Bols product manufactured in the Netherlands. It is bright green, flavored with banana and herbs. Crème de Banana or Banana liqueur may be substituted, but the cocktail taste will not be exactly the same nor will it turn out with the same blue-green color.
All content ©2011 Cheri Loughlin, The Intoxicologist. All Rights Reserved. Chat with Cheri @Intoxicologist on Twitter and facebook.com/Intoxicologist or str8upcocktails@gmail.com
42Below Announces 'Carnival of the Cocktail'