Move over couples. Singles have their day. It's Singles Awareness Day; S.A.D. This singles only holiday is the alternative celebration to the 'most romantic couples only' holiday; Valentine's Day. Some choose to observe Singles Awareness (or Appreciation) Day on Valentine's Day, but the day after sounds like the perfect time for a Girl's Night Out on the town to me. Cheers!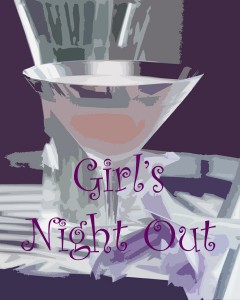 Flirtini
Fresh Raspberries
1 ounce Vodka
3/4 ounce Raspberry Liqueur
Splash Pineapple Juice
Splash Cranberry Juice
Brut Champagne
Muddle 5 or 6 fresh raspberries in bottom of mixing glass.  Add spirits and juices with ice.  Shake to blend and chill.  Strain into chilled martini glass.  Top with 1-1/2 to 2 ounces Brut Champagne.  Garnish with skewer of fresh raspberries or mint sprig.
Party like you mean it, but sip wisely.
Misdemeanor
3/4 ounce Canadian Whisky
3/4 ounce Butterscotch Schnapps
Combine spirits into cocktail shaker with ice.  Shake to blend and chill.  Strain into shot or pony glass.  Strain into rocks glass over fresh ice if preferred.
All content ©2011 Cheri Loughlin, The Intoxicologist. All Rights Reserved. Chat with Cheri @Intoxicologist on Twitter and facebook.com/Intoxicologist or str8upcocktails@gmail.com