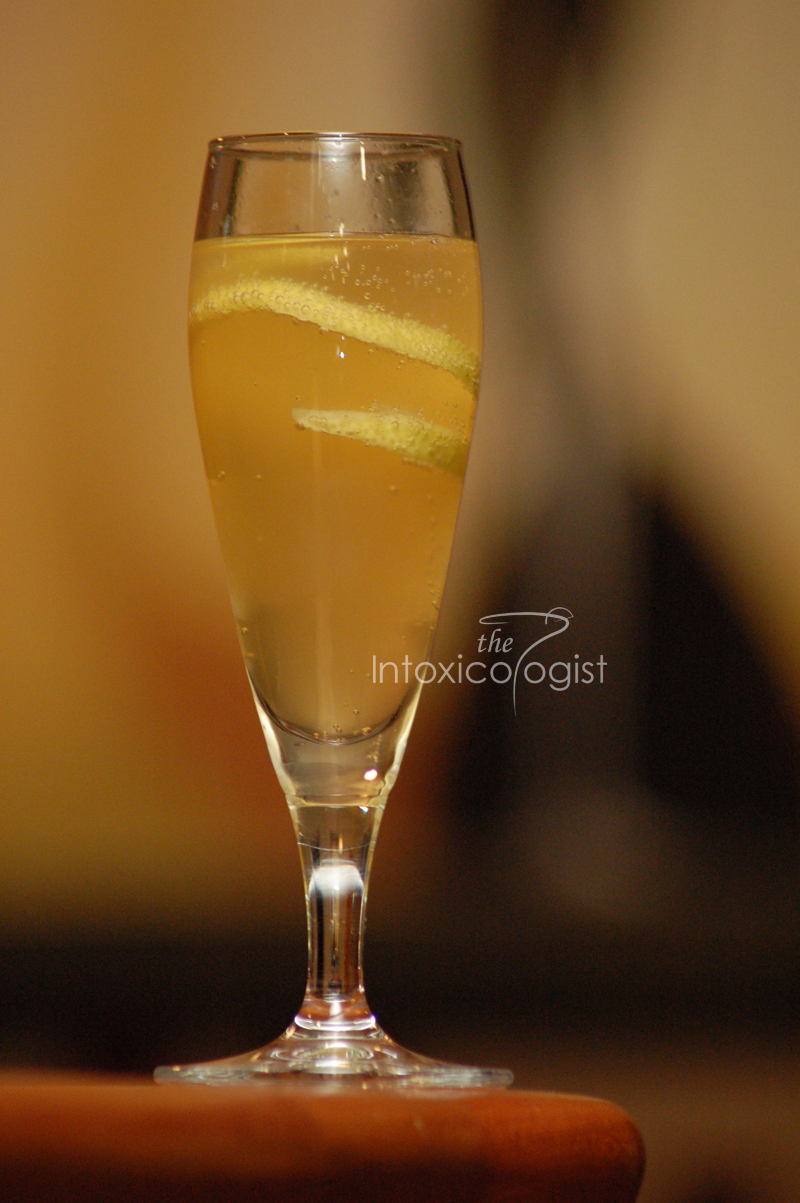 Champagne makes an excellent accompaniment to celebrations.  It's handy to have an extra bottle chilled to serve unexpected guests that pop in for well wishes during the holiday season and to toast special memories with family and friends.  Create a cocktail that sparkles and shines by adding layers of flavor to the holiday glass.  Enjoy the classic flavor of bourbon sweetened by the flavor of honey and topped with the crisp bubbles of your favorite champagne.
Holiday Honey Champagne Cocktail
Holiday Honey – created by Cheri Loughlin, The Intoxicologist
3/4 ounce Evan Williams Bourbon
1 ounce Evan Williams Honey Reserve
2 to 3 ounces Brut Champagne
Twist of Lemon
Combine Evan Williams Bourbon and Honey Reserve in a cocktail shaker with ice.  Shake to blend and chill.  Strain into a champagne flute.  Zest fresh lemon peel over top of cocktail and drop in lemon twist.  Top off with approximately 2 to 3 ounces Brut Champagne.
Subscribe to the monthly Newsletter
All content ©2014 Cheri Loughlin, The Intoxicologist. All Rights Reserved. Chat with Cheri @Intoxicologist on Twitter and facebook.com/Intoxicologist
Create Holiday Sparkle & Shine