St. Patrick's Day celebrates one of Ireland's patron saints; St. Patrick. But honestly most U.S. merrymakers are more focused on wearing green and making certain they are on the party bus with the most Irish pub stops. Though St. Patrick's Day is not a federal holiday, it is a national phenomenon. It's also a day (or evening) some significantly call "amateur night."
March 17 is St. Patrick's Day
You've heard it before, but please party your heart out, tip your bartenders and servers and for pity's sake, make arrangements for sober drivers and cabs.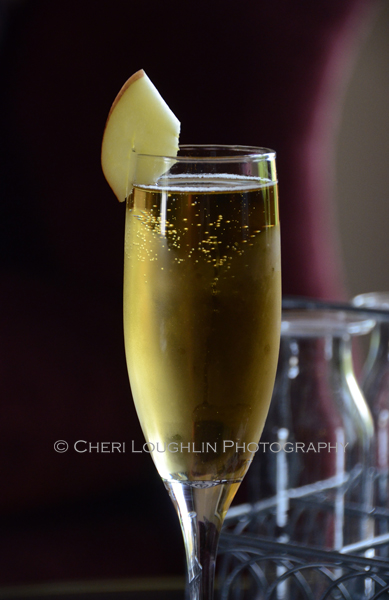 The Commodore – recipe by Cheri Loughlin, The Intoxicologist
1 ounce Spiced Rum
1 ounce Irish Whiskey
1 ounce Apple Juice
1/8 ounce Agave Nectar
1-1/2 ounce Brut Champagne
Apple Wedge Garnish – optional
Combine all liquids except champagne in cocktail shaker with ice. Shake to blend and chill. Strain into chilled champagne flute. Top with brut champagne. Garnish with apple slice if desired.
Barefoot Brut Champagne and Shellback Spiced Rum were used during the creation of this recipe, but feel free to use spirits and bubblies you keep on hand.
All content ©2013 Cheri Loughlin, The Intoxicologist. All Rights Reserved. Chat with Cheri @Intoxicologist on Twitter and facebook.com/Intoxicologist or str8upcocktails@gmail.com