Wintertime or anytime seems a good time for the soul stirring warmth of spirited cocktails. Ideal cocktails to enjoy while tucking in during winter's blast of blizzard conditions are those sipped fireside.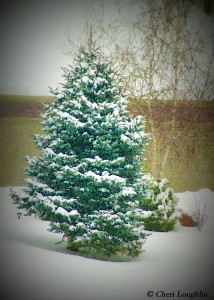 Fire & Ice
3/4 ounce Sambuca
3/4 ounce Triple Sec
3/4 ounce Brandy
Build in an Old Fashioned glass over fresh ice.
White Blizzard Martini
1-1/2 ounce Van Gogh Vodka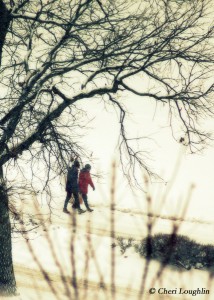 1/2 ounce Van Gogh Coconut Vodka
1/2 ounce White Crème de Cacao
1 ounce Godiva White Chocolate liqueur
2 teaspoons Coconut Flakes
Place liquids in cocktail shaker with ice. Shake to blend and chill. Strain into chilled cocktail glass rimmed with coconut flakes. Sprinkle remaining flakes on the top. *Rim glass with coconut flakes by lightly wetting rim with white chocolate liqueur. Press coconut flakes onto wet area of rim. Allow to dry. Chill glass.
High resolution digital photo downloads are available for brand, cocktail menu creation use and individual use at www.cheriloughlin.com within the Beverages category.
Find The Intoxicologist on Twitter, Facebook, StumbleUpon or Email: str8upcocktails@gmail.com – Copyright 2011 Cheri Loughlin – The Intoxicologist – All Rights Reserved – All opinions, reviews and spirits' coverage contained within are the personal opinion and decision of Cheri Loughlin, The Intoxicologist