Three music idols died in a tragic airplane crash, February 3, 1959. This date is forever known as The Day the Music Died. Buddy Holly, Richie Valens and the Big Bopper helped shape Rock music in the early days and continue to live on through the generations who remember the then and now of modern music of the time. A tribute to the Golden Oldies…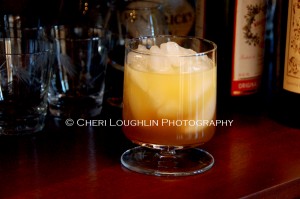 Golden Oldie
3/4 ounce Dark Rum
1/2 ounce Crème de Banana
4 ounces Pineapple Juice
Place ice in highball glass. Add liquids in order given. Stir.
Though smoking was among Buddy Holly's vices, it is said that drinking alcoholic beverages was not due to a stomach ulcer. Buddy Holly still inspires a little creative cocktail experimentation behind the bar through his music. Sift through the archives for a little musical cocktail pairing today. Buddy Holly formed a band later known as The Crickets.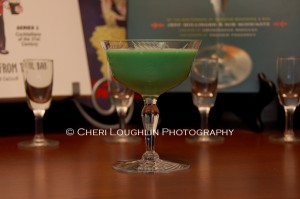 Cricket
1 ounce White Crème de Cacao
1 ounce Green Crème de Menthe
1 ounce Heavy Cream
1/4 ounce Brandy
Combine liquids in cocktail shaker with ice. Shake thoroughly to blend and chill. Strain into chilled cocktail glass or serve in rocks glass over fresh ice. Notation: Minty fresh. Cool. Like sipping and nibbling at the center of an Andes candy without the chocolate. Immensely satisfying.
One of Buddy Holly and The Crickets well known songs; "Peggy Sue" which was performed on television variety shows, The Ed Sullivan Show and on The Arthur Murray Party.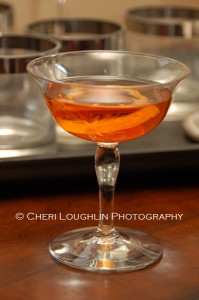 Peggy Martini
2 ounces Gin
1 ounce Dry Vermouth
1/4 ounce Absinthe
1/4 ounce Dubonnet Rouge
Orange Twist Garnish
Combine liquids in mixing glass with ice. Stir to chill. Strain into chilled cocktail glass. Garnish with fresh orange twist.
Richie Valens short career of eight months pioneered a rock 'n roll movement for Spanish speaking fans. "LaBamba" is one of Valens most notable recordings. Valens also recorded "Donna" in homage to his high school sweetheart. The official Richie Valens website relates Donna's memory of Valens Old Spice aftershave; A favorite that brings back memories for many no doubt.
Though there is a 'real' Old Spice recipe. It doesn't come highly recommended as it supposedly replicates the aroma of Old Spice in the flavor. So something classically spiced in its honor is so much more appropriate.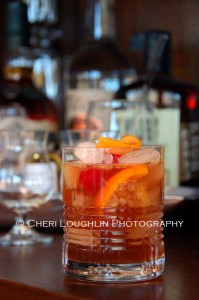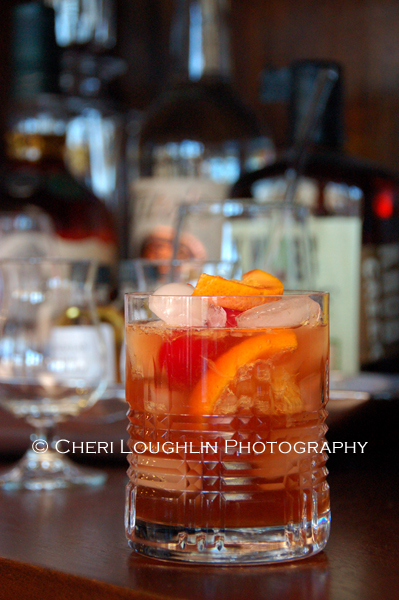 Spicy Old Fashioned
1-1/2 ounces Rye
1-1/2 ounces Bourbon
1 slice Orange
2 Maraschino Cherries
Teaspoon Simple Syrup – optional
3 dashes Angostura Bitters
1 dash Angostura Orange Bitters
Muddle orange slice, cherries and optional simple syrup in mixing glass. Add rye, bourbon, bitters and ice. Shake to blend. Pour into large rocks glass.
Find more interesting daily cocktail holidays by following the link. High resolution digital photo downloads are available for brand, cocktail menu creation use and individual use at www.cheriloughlin.com within the Beverages category.
Find The Intoxicologist on Twitter, Facebook, StumbleUpon or Email: str8upcocktails@gmail.com – Copyright 2011 Cheri Loughlin – The Intoxicologist – All Rights Reserved – All opinions, reviews and spirits' coverage contained within are the personal opinion and decision of Cheri Loughlin, The Intoxicologist
A Toast to the Legends of Rock