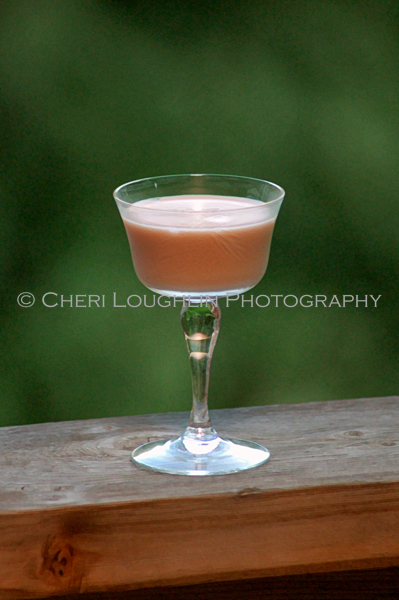 Girl's Night Out will never be the same for bourbon lovers seeking lighthearted, flavorful cocktails for a night out with friends. The Huntress cocktail is an exquisite desert or anytime cocktail. Heering Cherry Liqueur is a must for this drink as well as bourbon that contains round vanilla notes rather than stripped wood tones. Skip the Triple Sec all together as it becomes rather unnecessary and lost in this delightful sipper.
Huntress Cocktail
1 ounce Bourbon
1 ounce Cherry Liqueur
1 ounce Heavy Cream
Dash Triple Sec
Combine liquids in cocktail shaker with ice. Shake to blend and chill thoroughly. Strain into chilled cocktail glass.
Bourbon and cherry liqueur meld together like a symphony in the Huntress cocktail. Just divine! Not too sweet, not too rich, but decadently playful. Exactly perfect!
Subscribe to the monthly Newsletter
All content ©2015 Cheri Loughlin, The Intoxicologist. All Rights Reserved. Chat with Cheri @Intoxicologist on Twitter and facebook.com/Intoxicologist