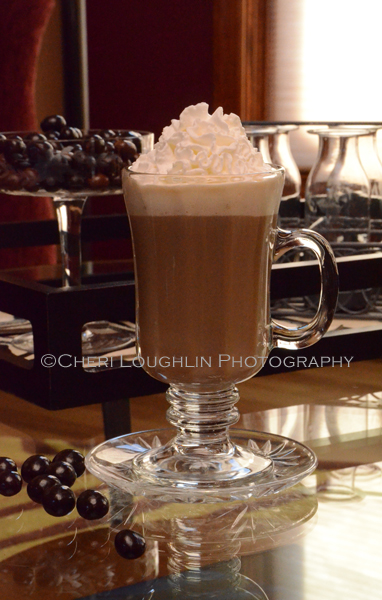 This tall dark Irishman is a handsome cup 'o brew. Warm your spirited side and whet your appetite for the luckiest holiday of all; St. Patrick's Day.
March 17 is St. Patrick's Day
Tall Dark Irishman
1 ounce Irish Whiskey
3/4 ounce Irish Cream
3/4 ounce Coffee Liqueur
Fresh Brewed Coffee
Whipped Cream
Toffee Bits
Place Irish whiskey and liqueurs in heat resistant coffee mug. Top with fresh brewed coffee. Garnish with whipped cream and toffee bits.
Subscribe to the monthly Newsletter
All content ©2016 Cheri Loughlin, The Intoxicologist. All Rights Reserved. Chat with Cheri @Intoxicologist on Twitter and facebook.com/Intoxicologist
Cheri Loughlin is the Omaha writer and photographer behind www.intoxicologist.net and author of Cocktails with a Tryst: An Affair with Mixology and Seduction. You can email Cheri with comments and questions at str8upcocktails@gmail.com.