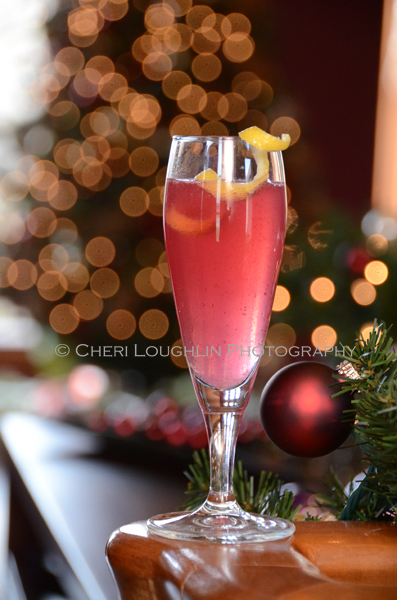 Festive champagne cocktails round out the holiday season with bubbly joy. Jubilant Blue Bells utilizes handcrafted Blueberry Lavender Syrup bringing personalized flair to the cocktail glass. Recipe for Blueberry Lavender Syrup can be found on this site by following the link within the recipe.
Jubilant Blue Bells – created by Cheri Loughlin
3/4 ounce Vodka
1/2 ounce Blueberry Lavender Syrup
1/4 ounce Fresh Lemon Juice
3 ounces Brut Champagne
Lemon Twist Garnish
Combine vodka, syrup and lemon juice in cocktail shaker with ice. Shake to blend and chill. Strain into champagne flute. Garnish with lemon twist.
Twitter, Facebook, StumbleUpon – str8upcocktails @ gmail.com – ©2012 Cheri Loughlin-The Intoxicologist, All Rights Reserved.