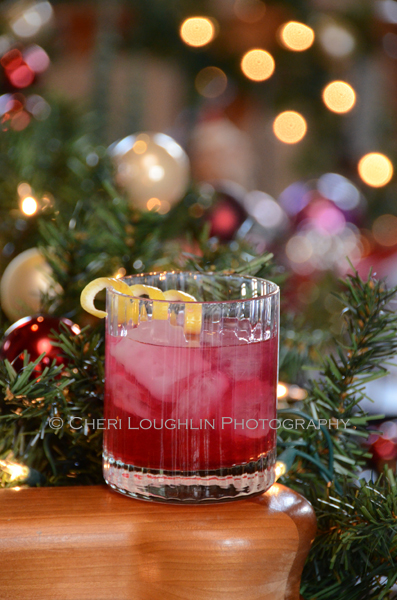 Blue & Silver Bells is loosely based on a basic Margarita recipe, but this time with a special flavored twist. Blueberry Lavender Syrup lends delicious fruited flavor and beautiful color to the glass. Recipe for Blueberry Lavender Syrup can be found on this site in the Bar Basics section by following the link within the recipe.
Blue & Silver Bells – created by Cheri Loughlin
2 ounces Silver Tequila
3/4 ounce Blueberry Lavender Syrup
1/2 ounce Fresh Lemon Juice
Lemon Twist Garnish
Build in rocks glass over fresh ice. Stir. Garnish with lemon twist.
Twitter, Facebook, StumbleUpon – str8upcocktails @ gmail.com – ©2012 Cheri Loughlin-The Intoxicologist, All Rights Reserved.