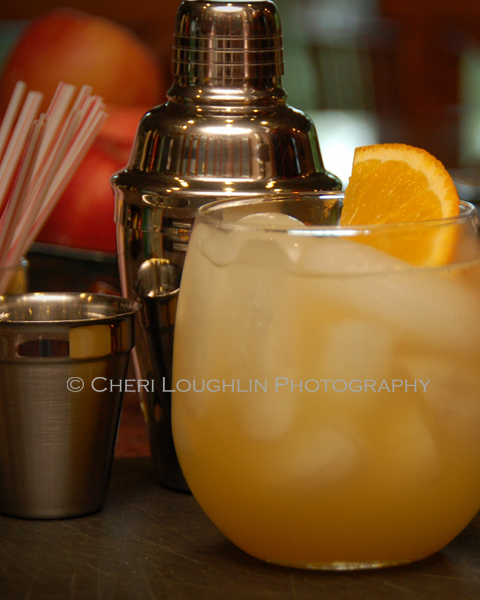 Punch style cocktails are an excellent way to spread spirited cheer during holiday parties or happy hour cocktails with friends. Make Pirate's Punch as a single drink for one or multiply the ingredient measurements by the number of drinks desired for pitcher or punch bowl serve.
Pirate's Punch – created by Cheri Loughlin
1-1/2 ounce Spiced Rum
1/2 ounce Peach Schnapps
3/4 ounce Lemon Juice
1 ounce Pineapple Juice
1/2 ounce Orange Juice
1-1/2 ounce Club Soda
Orange Slice Garnish
Place rum, schnapps and juices in goblet over fresh ice. Stir. Add club soda to top. Stir. Garnish with orange slice. To serve as punch: Combine all liquids in pitcher. Serve in punch glasses over ice. Top with club soda.
I used Black Beard Spiced Rum while creating this cocktail.
Twitter, Facebook, StumbleUpon – str8upcocktails @ gmail.com – ©2012 Cheri Loughlin-The Intoxicologist, All Rights Reserved.