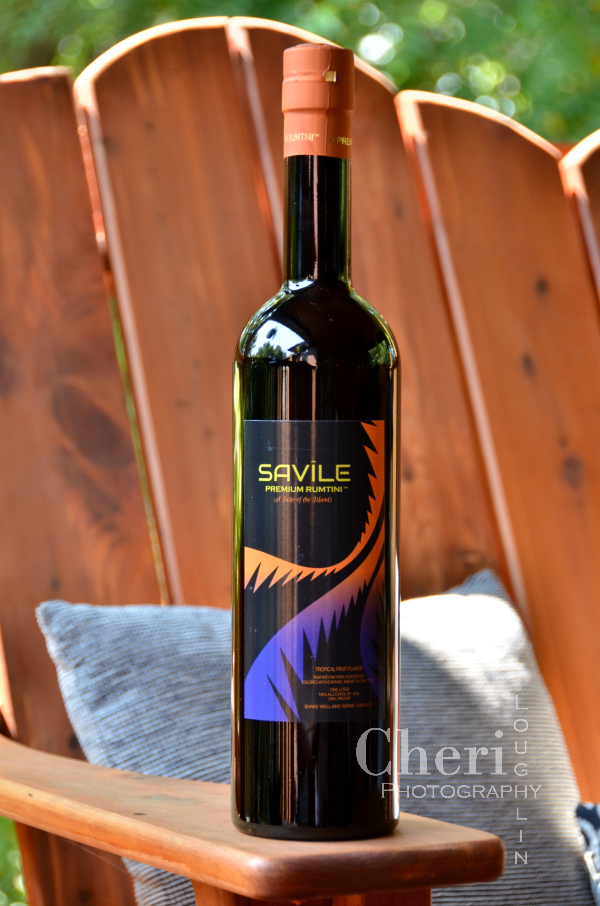 Savîle Rumtini is a ready-to-drink (RTD) cocktail inspired by Caribbean life and the yummy tropical fruits that make beach living taste so good. Savîle Rumtini is gluten-free and non-GMO.
Rum is naturally gluten-free because it is made from cane sugar rather than grain. Gluten-free as it pertains to alcohol is explained briefly here. Genetically modified organism (GMO) and non-GMO classifications as they relate to alcohol are explained in this earlier post.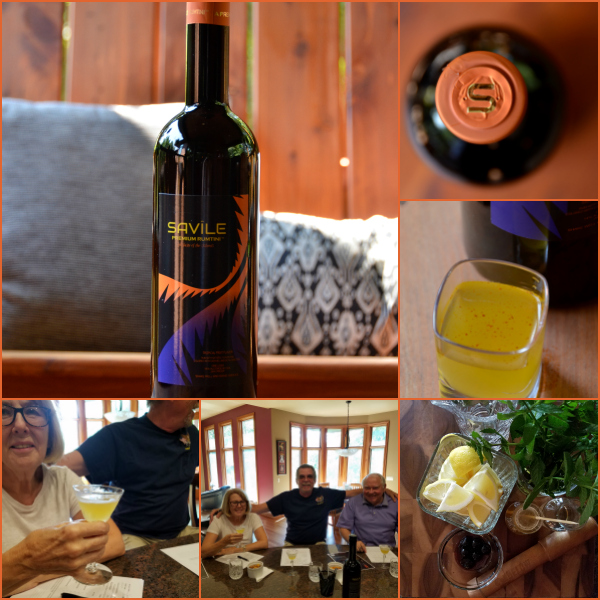 Savîle Rumtini is the brainchild of Dee Tutt. Dee loves entertaining guests in true Caribbean fashion. Her passion for both entertaining and Caribbean culture sent her on a journey to create the ideal tropical drink. That journey began in her kitchen and has now become recognized as the Savîle Rumtini. Rumtini blends rum with tropical fruit in a convenient ready-to-drink bottle. Just pop the top and pour over ice for instant gratification.
 Savîle Rumtini provided by brand representatives. All photos and opinions are my own and that of the tasting team unless otherwise stated.
Savîle Rumtini Review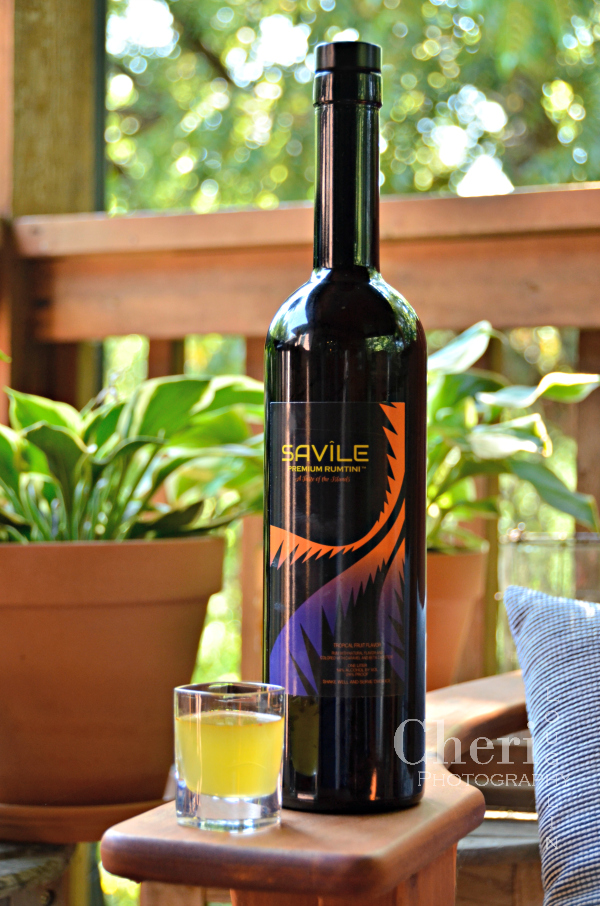 $25 to $28 liter bottle | 28 proof – 14% alcohol by volume
drinksavile.com | @DrinkSavile on Facebook, Twitter, and Instagram
First Impressions: The dark bottle is tall with vibrant orange and purple shapes that resemble palm fronds. The darkness of the bottle along with the vivid colors reminds me of a beautiful summer sunset.
Everyone on the tasting team liked the clarity and simplicity of the instructions. Directions on how to prepare this RTD are clearly written on the back label. Since the bottle is so tall (and a full liter by the way) you will most likely find it on the top shelf of the mixer aisle.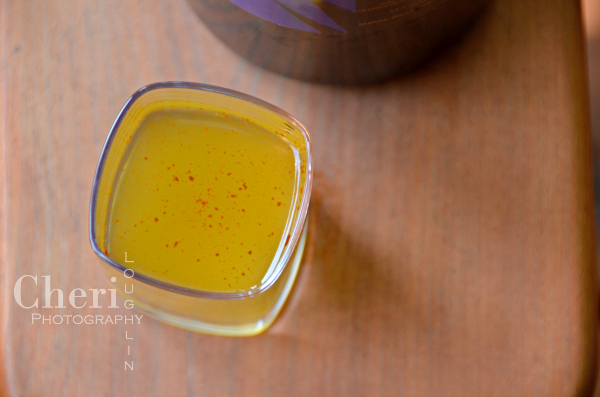 Color: The color surprised me for some reason. It is yellowish orange with what looks like cinnamon sprinkles. The sprinklings are dark orange to burnt sienna color, so they could be a combination of spices in the mix. When poured neat into the taster glass, the sprinkles kind of float on top or near to the top rather than sink into the liquid. I imagine the spices hover around the top of the liquid inside the bottle as well. For this reason, be sure to shake the bottle a bit before pouring your drink.
Aroma: This Rumtini is definitely loaded with fruit. There are aromas of pineapple and possibly mango or papaya with lots of rum richness wafting to the forefront. Definitely tropical in nature.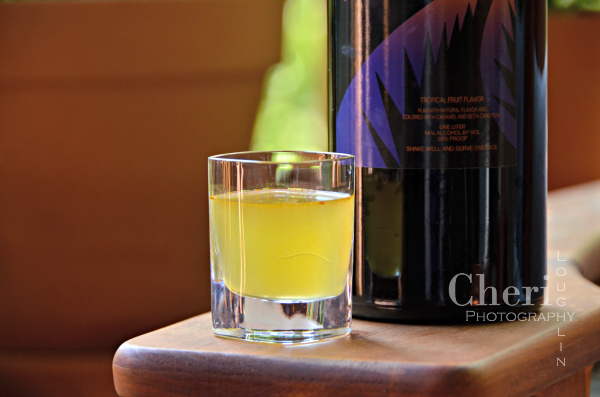 Tasted Neat: We all found this to be heavy on the sweet side. We noticed a slight sugar burn in the back of the throat tasting this. Then again, it is meant to be served with ice. We detected lime, sweet citrus, and lots of tropical fruit in this.
This is a ready to drink mixer, but it is really meant to be served over ice, shaken with ice, or blended with ice. Just like many spirits, ice helps smooth out flavor for a more enjoyable flavor experience. However, some like their spirits super cold from the get go. There is a lot of sugar in this mix, so do not store it in the freezer. The alcohol content is relatively low, so the mixture will freeze and expand causing the bottle to rupture.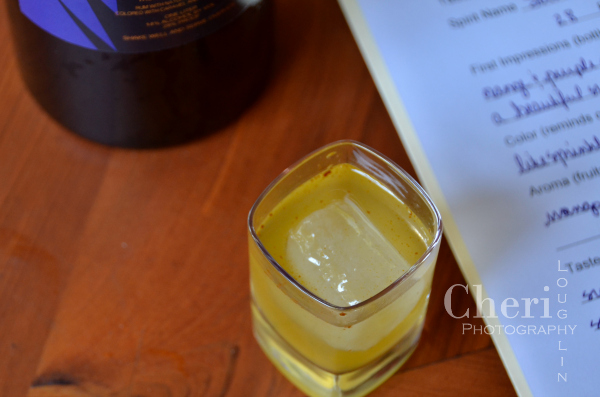 Tasted with Ice: Served with ice or shaken into cocktail form mellows out the sugar burn and sweetness factor. The flavors blend together better that way, too. Pineapple leaps to the forefront in this mix.
There is some after taste to this mix that is not unpleasant, but not wonderful either. It does not taste like fresh juices. The sugar burn is what gets me immediately with this drink. Though it is ready to drink with ice just as it is, it might also be good as a base ingredient for a blended Pina Colada or tropical Margarita. The DrinkSavile website offers a few more ideas on how to serve the Rumtini.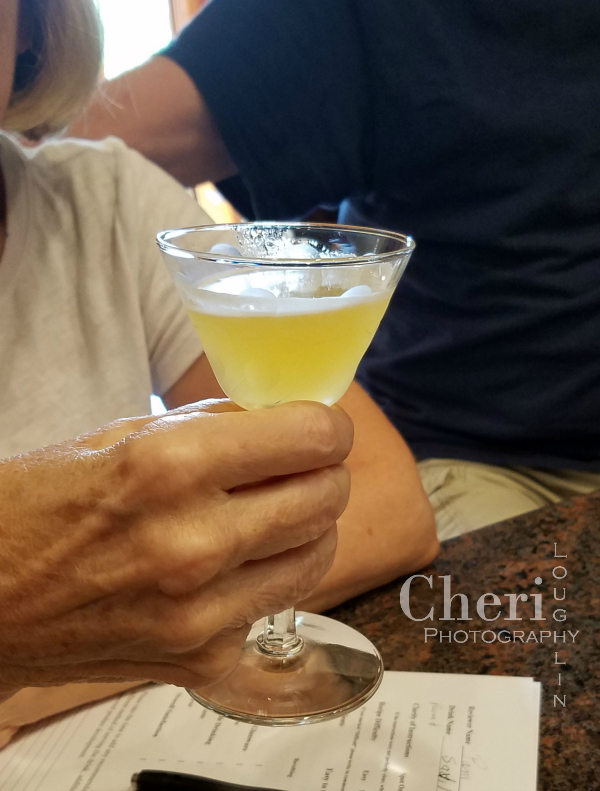 Overall Impressions: This might be a good last minute drink when a tropical drink sounds good and you want it right this second. It does not taste quite as fresh as true fresh squeezed juices, but it is a close second with way less work. Then again, this is pre-bottled mix. Personally I would prefer more rum flavor and less sweetness in the mixture.
The team found this to be refreshing, ideal for summer, and perfect for parties since it is already ready to go. The majority of tasters said the Savîle Rumtini was desirable regarding color, flavor and price. They would definitely purchase it if available locally.
Subscribe to the Newsletter
All content ©2017 Cheri Loughlin, The Intoxicologist. All Rights Reserved. Chat with Cheri @TheIntoxicologist on Instagram and facebook.com/Intoxicologist
Cheri Loughlin is the Omaha writer and photographer behind www.intoxicologist.net. Email Cheri with comments and questions at str8upcocktails at gmail.com.