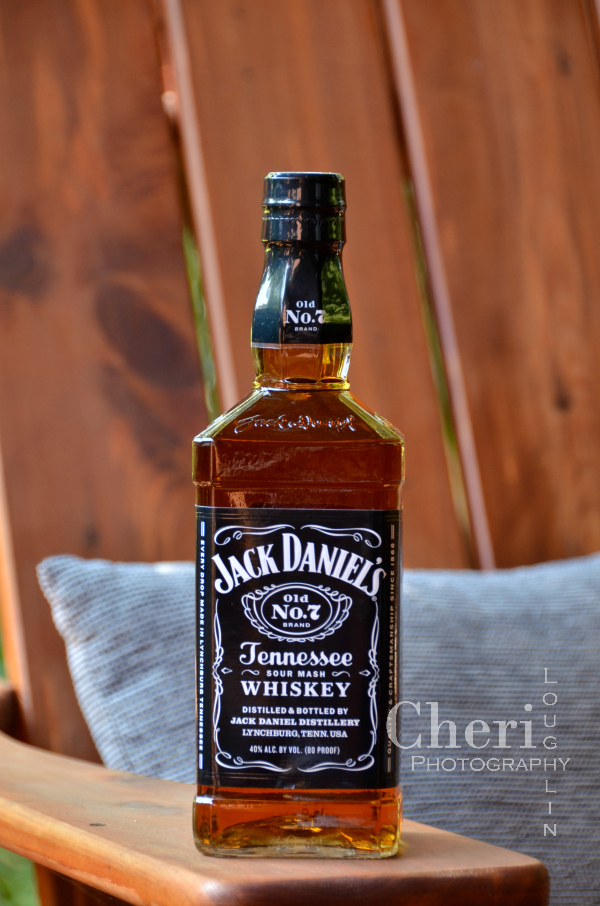 Jack Daniel's Old No 7 whiskey has been a staple in my liquor cabinet for as long as I can remember. A very dear friend always has Jack over ice and topped with water when he visits. He also always gets a bottle of Gentleman Jack or Jack Daniel's Single Barrel as a host gift at his annual Christmas Eve party.
Even though it is a staple in the house and I have mentioned a few cocktails (Pigskin Punch & Black Raspberry Margarita), it never occurred to me to write a review. Until now that is.
Jack Daniel's Old No 7 Tennessee Whiskey by brand representatives. All photos and opinions are my own and that of the tasting team unless otherwise stated.
Jack Daniel's Old No 7 Review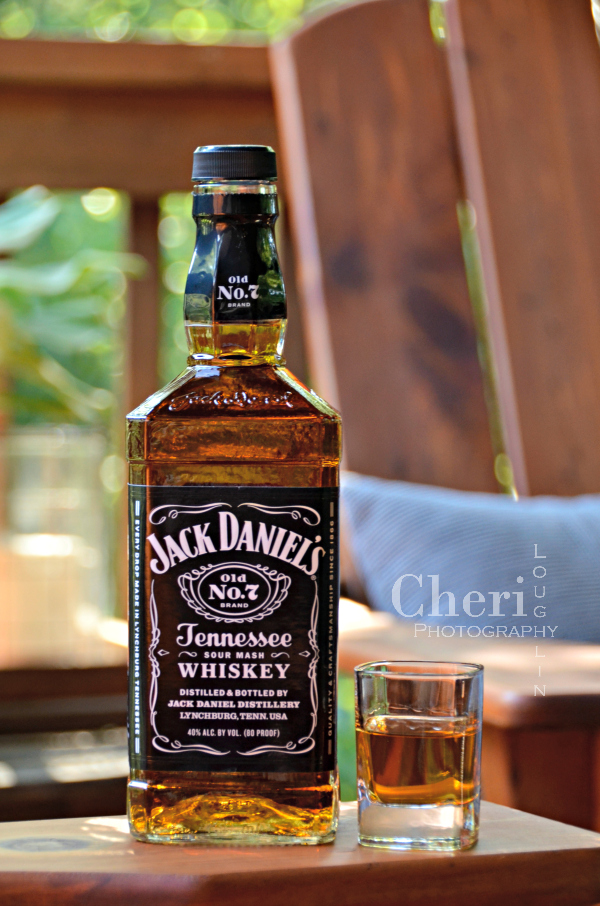 80 proof – 40% alcohol by volume | $23 to $25 price point
@JackDaniels on Facebook | @JackDaniels_US on Twitter and Instagram
jackdaniels.com
First Impressions: The label is classic to the brand. It has a sort of Old West feel to it. Information about the whiskey and distillery are listed on the label.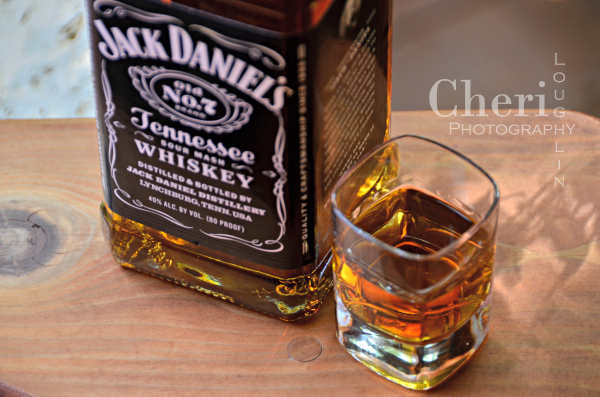 Color: Jack Daniel's official description of color is medium amber. The color reminds me of a red head with golden highlights.
Aroma: Fruit and light floral notes rise to the nose. There is also rich caramel, toast, vanilla and plenty of richness to the aroma. I detected no burn at all in the aroma.
Tasted Neat: There is some burn in the initial taste, but it is not bad at all and to be expected when consumed neat. Caramel and light brown sugars come to the forefront. The texture is slightly chewy with lovely buttery notes and excellent finish.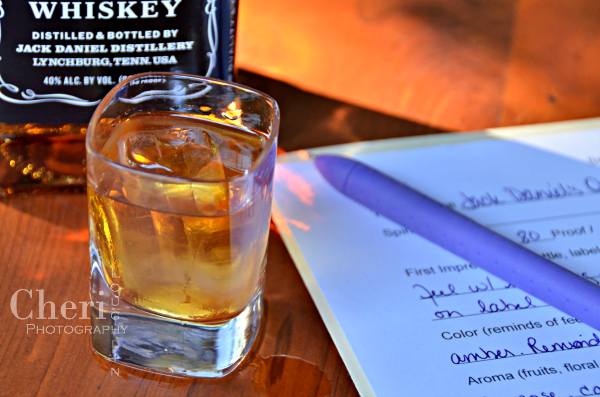 Tasted with Ice: Ice completely mellows out any hint of burn. The same flavors are still there, but they meld together a bit more making for a smooth finish. The flavor is well-balanced. More toasted barrel notes can be detected as well.
Overall Impressions: Jack Daniel's Old No 7 is excellent sipped as is, but better with a little ice or water. There is no need to save this whiskey for special occasions. Treat yourself to a special occasion any night of the week. The price point is spot on for every day sipping.
This whiskey would pair well with cocktails using honey or caramel flavors. It is also a fabulous choice for many classic whiskey cocktails such as the one below.
Jack Daniel's Old No 7 Whiskey Smash Cocktail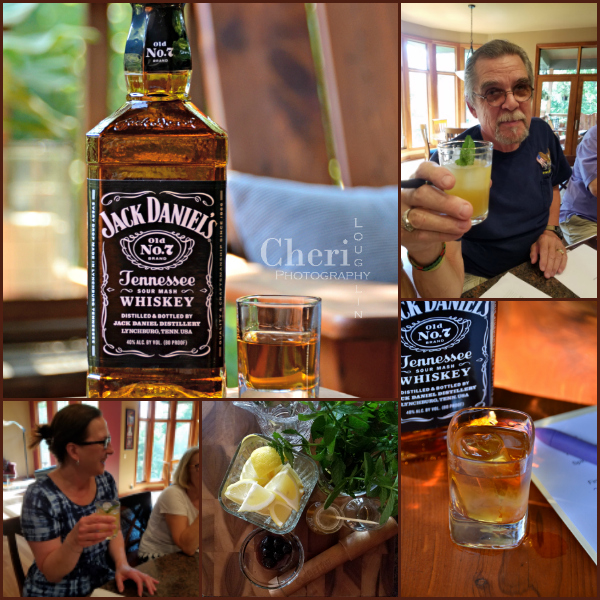 The Smash category of drinks goes way back to the middle to late 1800s. Smashes can be made using any base spirit and fruits from the season. They are not limited to whiskey and lemon concoctions. The sweet factor may call for powdered sugar, agave, honey or even maple syrup. And forget about precise measurements for the Smash category. Measurements vary according to specific tastes. So if you would like to use more simple syrup; absolutely do so! More whiskey; sure, but try not to go overboard.
The Whiskey Smash is a fabulous alternative to the Mint Julep. It is refreshing, light, and full of fresh flavor. Speaking of Juleps, this Candy Can Julep is a must for winter sipping.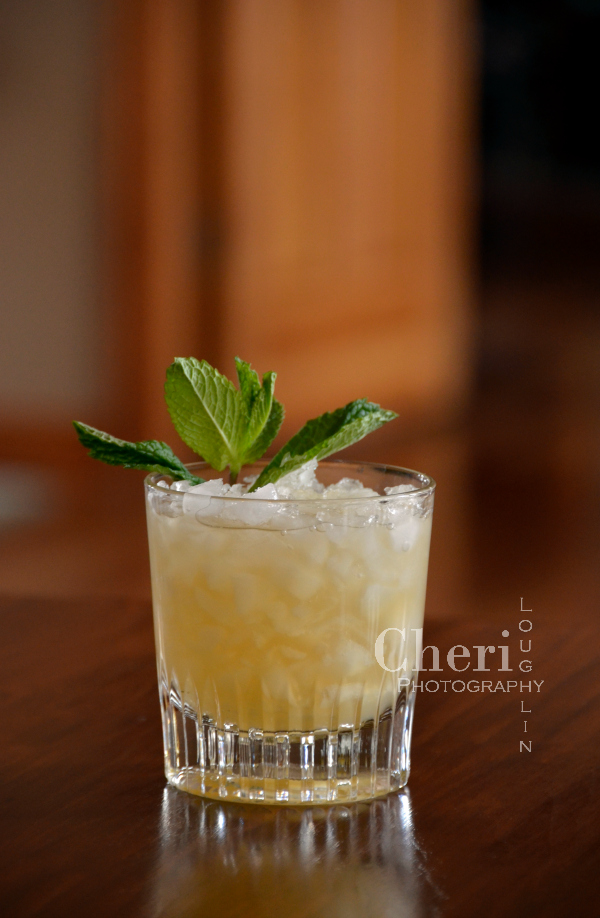 Whiskey Smash
2 ounces Jack Daniel's Old No 7 Tennessee Whiskey
10 Mint Leaves
1/2 ounce Simple Syrup
1/2 Lemon cut into 4 wedges
Mint Sprig
Place mint leaves, simple syrup and lemon wedges into a mixing glass. Muddle briefly to bruise mint leaves and extract juice and oils from the lemon wedges. Add whiskey and ice. Shake until chilled. Double strain into a rocks glass filled with crushed ice or ice cubes. Garnish with mint sprig.
You also might like to try the Bourbon Cherry Smash or Gin Blackberry Smash.
This cocktail is slightly more difficult than a simple shaken drink, but only due to muddling. A couple of minor adjustments will make this much easier if you prefer. Place mint leaves, simple syrup and fresh juice from half a lemon into the shaker. Add whiskey and ice. Shake, shake, shake to integrate the mint. Double strain into a rocks glass with ice. Spritz a fresh lemon twist over the drink and around the rim of the glass to impart some essential oil. Garnish with mint sprig and you're done.
Jack Daniel's Red Dog Saloon Limited Edition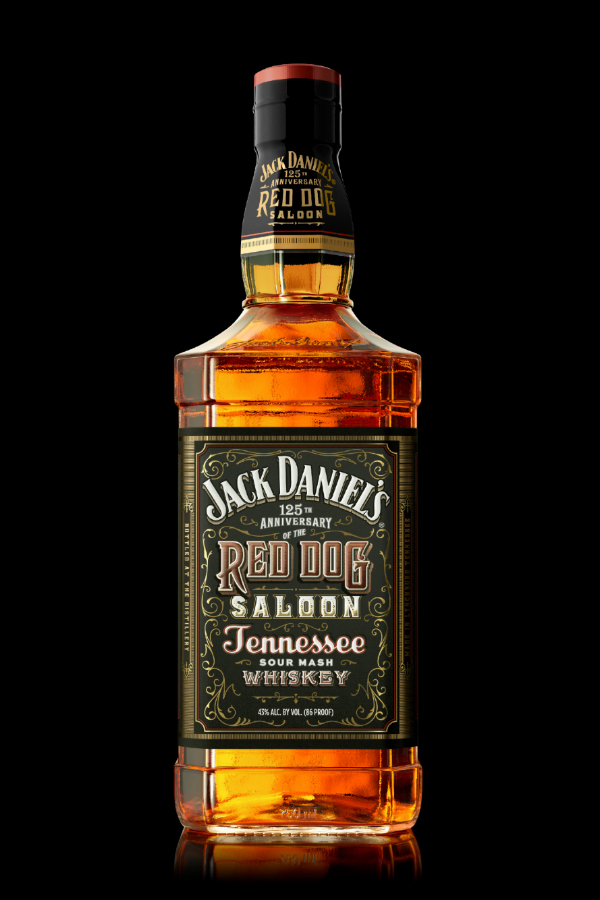 Jack Daniel's is celebrating the 125th anniversary of the opening of the original Jack Daniel's Red Dog Saloon. Daniel's opened the Red Dog Saloon in 1892 on the Lynchburg Town Square. Though the history of Red Dog Saloon is shrouded in mystery, what is known is that it was a boisterous, wild place for drinks.
To commemorate the anniversary of this most historic bar opening, Jack Daniel's has released a special limited edition bottle aptly named Jack Daniel's Red Dog Saloon Tennessee Sour Mash Whiskey. It sells for a suggested retail price of $28.99 for a 750ml bottle.
Subscribe to the Newsletter
All content ©2017 Cheri Loughlin, The Intoxicologist. All Rights Reserved. Chat with Cheri @TheIntoxicologist on Instagram and facebook.com/Intoxicologist
Cheri Loughlin is the Omaha writer and photographer behind www.intoxicologist.net. Email Cheri with comments and questions at str8upcocktails at gmail.com.
Jack Daniel's Old No 7 Tennessee Whiskey Smash Review