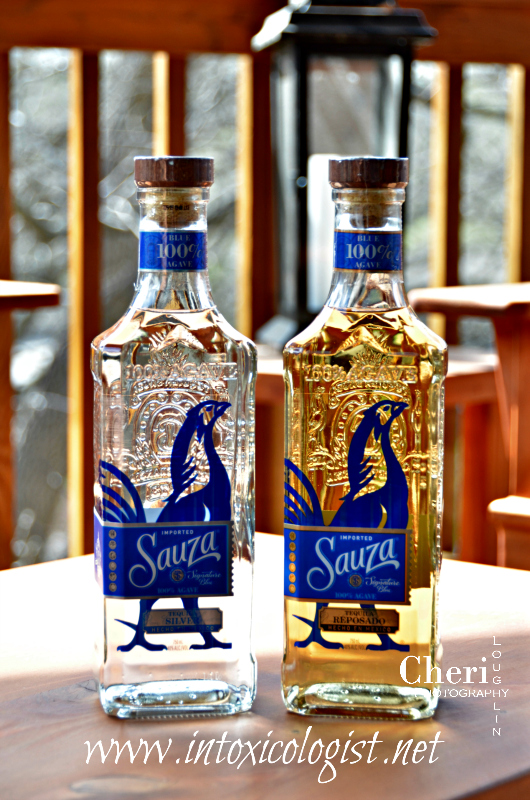 Cinco de Mayo is coming up quick so it's time to start thinking about tequila! I always recommend 100% agave tequila rather than mixto tequilas. In my opinion they taste better and are cleaner in taste. This linked post explains the difference between 100% agave tequila and mixtos and how they are classified.
Sauza Signature Blue Silver Tasting Notes
Sauza Tequila samples provided by brand representatives. All photos and opinions are my own unless otherwise stated.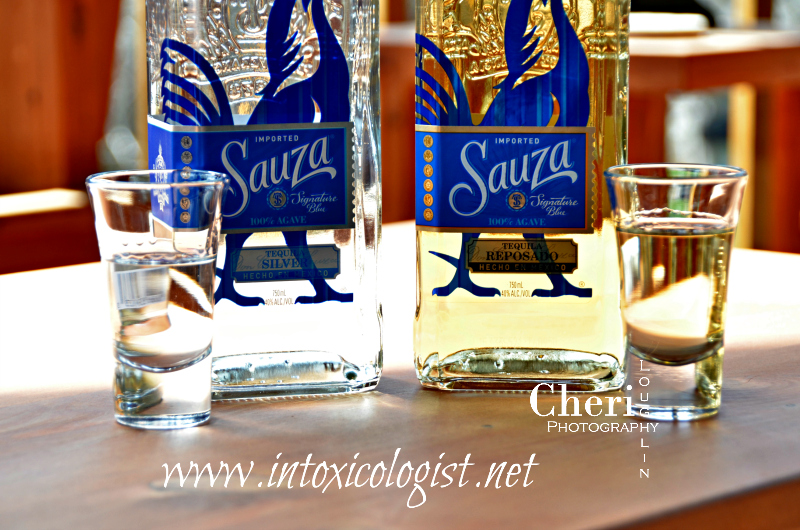 40% alcohol by volume (abv) / 80 proof
Sauza Tequila describes the color of this expression as "bright silver with crystal hints." I'll be completely honest with you; it just looks clear to me. It has aromas of deep grass, some fruit, perhaps pineapple and banana with hints of peach and grapefruit. Official notes lean more toward "herbal notes with hints of spice."
The taste is crips. There are deeply rooted notes of grass with sharp earthiness. It is light with little to no sweetness. Official notes include citrus flavors. I completely agree with their take that the finish is warming. The flavor does not linger long, so better take another sip!
Sauza Signature Blue Silver can be sipped on the rocks of course. But it's so much more fun to make a cocktail, don't you think?!
Villa Fontana Cocktail Recipe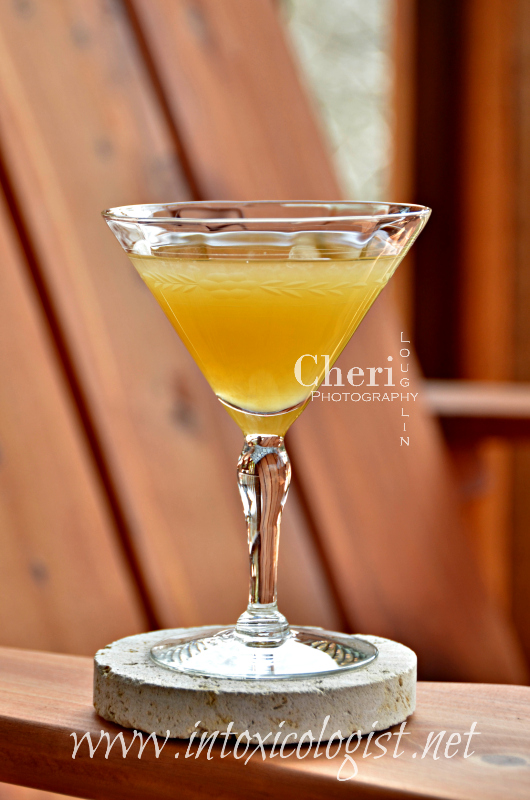 I love a great Margarita, but there's so much more to tequila that that. Villa Fontana couples tequila and apricot brandy ideally, but it also makes this an alcohol heavy drink. It is a sophisticated and flavorful drink. There is underlying tequila flavor with a mouthful of fruited flavors. The sweet factor is nicely balanced, so no sugar coma from just one drink.
Villa Fontana
1-1/2 ounce Tequila
1 ounce Apricot Brandy
1/4 ounce Orange Juice
1/2 ounce Lemon Juice
1/8 ounce Simple Syrup
Combine all ingredients in a cocktail shaker with ice. Shake until well-chilled. Strain into a chilled cocktail glass.
Original measurements for Villa Fontana call for 1/4 teaspoon bar syrup, and a dash each of orange juice and lemon juice. Changes in the above recipe are suited toward my preferences. Tweak this awesome drink to suit your taste preferences by playing with the juice and syrup measurements.
Sauza Signature Blue Reposado Tasting Notes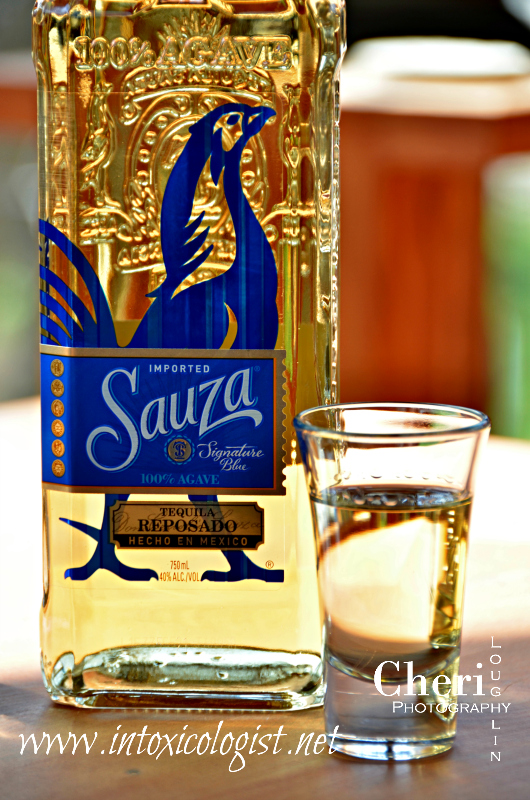 Sauza Tequila representatives also sent along this tequila gem. Sauza Signature Blue Reposado is bottled at 40% alcohol by volume (abv) / 80 proof. It is pale straw in color or as their information states; amber in color.
The aroma was like hone and vanilla on the nose. Grassiness is much more mellow in the Reposado than it is in the Silver. There are hints of banana and trace notes of coconut. Not the suntan lotion type of coconut. I mean the sweet, nutty flesh of fresh coconut.
The taste is much heavier than silver. I detect a bit of wood. The flavor is sharp and spicy with barely there detectable dark sugar.
I didn't make any cocktails with this at the time of tasting, because quite honestly I thought it was excellent for sipping. But what's happy hour or Cinco de Mayo without an actual cocktail? Sauza recommends making a Bloody Mary with this expression. Perhaps that's because the tequila already had a little bit of spice kick to it. Find more recipes here. While you're there, look for the Tequila-Infused Whipped Cream. I bet it would be super delicious on top of numerous desserts and Jello shots too of course.
Subscribe to the monthly Newsletter
All content ©2016 Cheri Loughlin, The Intoxicologist. All Rights Reserved. Chat with Cheri @Intoxicologist on Twitter and facebook.com/Intoxicologist
Cheri Loughlin is the Omaha writer and photographer behind www.intoxicologist.net and author of Cocktails with a Tryst: An Affair with Mixology and Seduction. You can email Cheri with comments and questions at str8upcocktails@gmail.com.