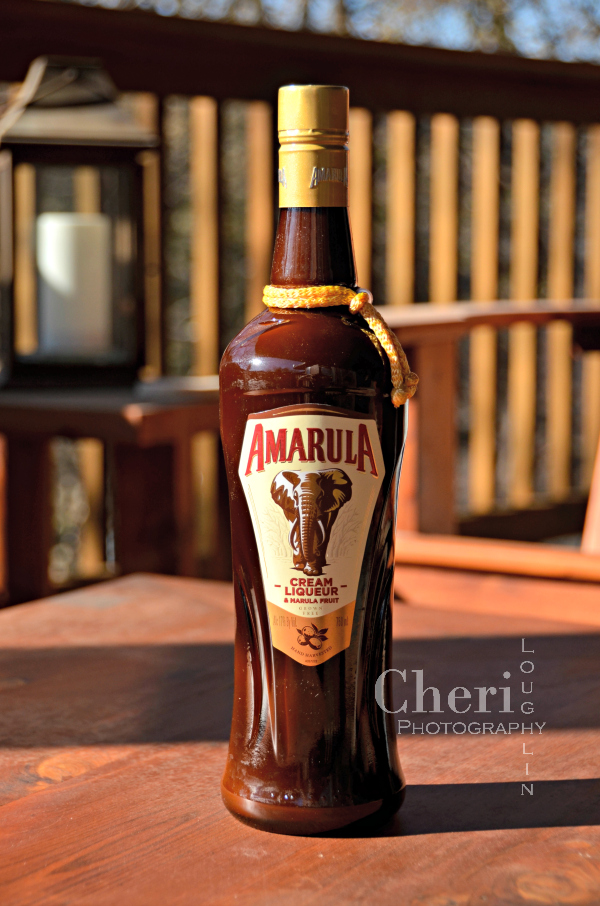 As you may well know, elephant trophy hunting has been in the news recently. I am not here to get into the politics surrounding the reason elephant poaching was in the news. I am here to tell you about a company that has been involved with saving elephants for a very long time.
Amarula Liqueur, imported by TD Artisan Spirits, is donating $1 from every bottle of Amarula sold in the United States to WildlifeDirect, a registered 501(c) 3 nonprofit organization. Amarula's donation program began September 1, 2017 and runs through December 31, 2017. The funds collected support WildlifeDirect's efforts to protect African elephants.
"One African elephant is currently lost every 15 minutes to poachers for their ivory tusks; Amarula is taking a stance to change that." – via Amarula press release
The brand's global campaign, "Don't Let Them Dissapear," is part of an ongoing partnership with WildlifeDirect to raise awareness about the plight of the African elephant. Amarula created The Amarula Trust to help with elephant conservation and education. That trust has been in effect for 14 years.
Amarula Liqueur provided by brand representatives. All photos and opinions are my own and that of the tasting team unless otherwise stated.
Amarula Liqueur Review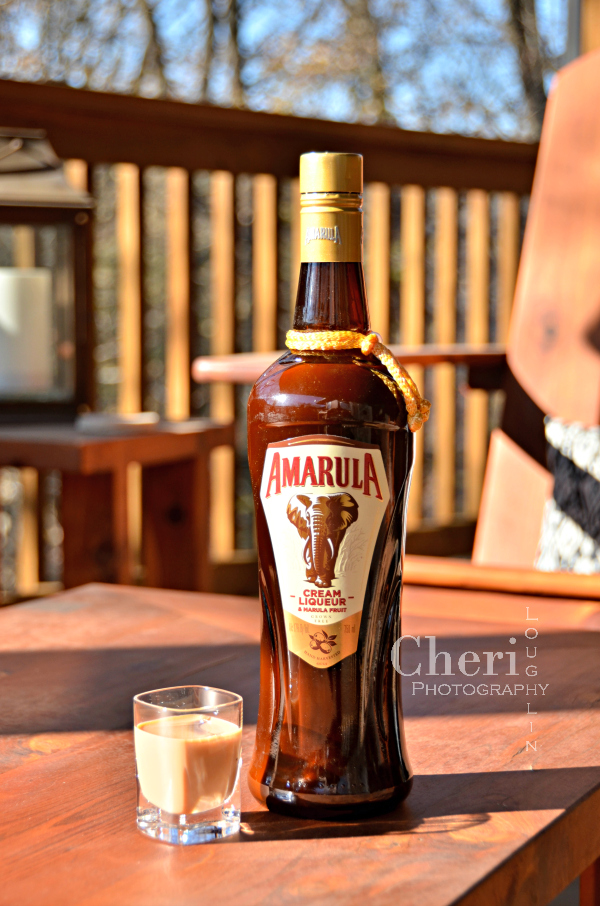 The story of Amarula and African elephants is a beautiful one. It begins with the wild Marula tree, grown only in Africa's subequatorial plains, a region situated just outside the equatorial region. The Marula tree bears its exotic organic fruit just once per year. The fruit ripens to a vibrant yellow color with white flesh inside. It is oval, yet plum-like in size. The taste is citrusy, creamy and nutty.
African elephants journey to these trees once a year to feast on the sun-ripened fruit that has fallen to the ground. The trek the elephants take indicates to the local communities that it is time to hand-harvest the fruits from the tree. Once harvested the fruit begins its journey to become Amarula Liqueur.
The fruit is de-stoned, fermented, distilled, and aged in French oak barrels for a minimum of two years. It is then infused with rich dairy cream. If you are wondering, Amarula is shelf stable for a limited time. Once opened it should stay good for at least two years. As with any cream liqueur, if it thickens, has a funky smell or taste after it has set for considerable time, it has probably degraded. Time to buy another bottle.
34 proof – 17% alcohol by volume | $23.99 price point 750ml bottle
amarula.com | wildlifedirect.org | terlatowines.com/artisan-spirits.com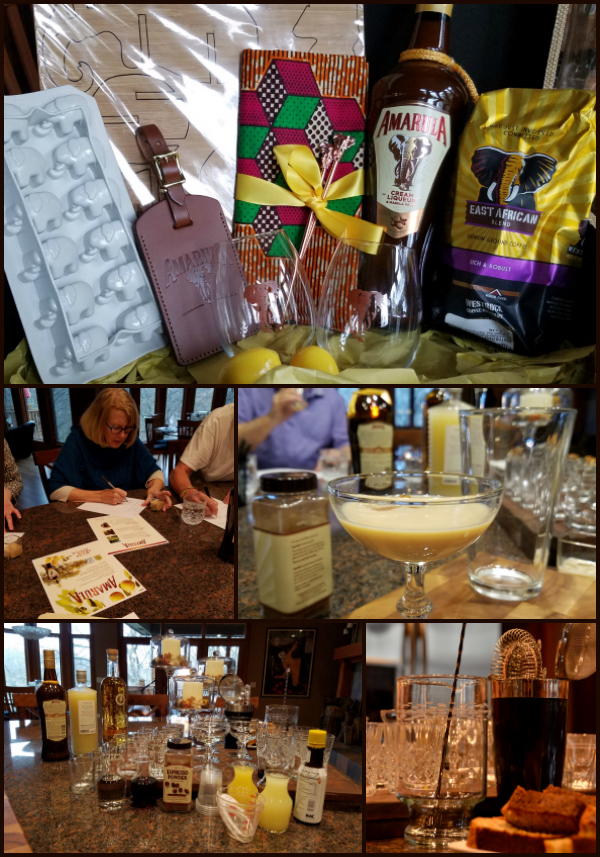 First Impressions: The entire team loved the fact that Amarula gives back to the global community to help preserve elephant wildlife. The African elephant depicted on the front of the bottle is testament to that dedication. The back label of the bottle also gives a little information about the Marula fruit and how the spirit is made.
Color: The color reminds me of creamy milk chocolate or dreamy coffee with creamer. Other tasters described the color as taupe, light brown, and tan.
Aroma: There is some sweetness and light fruitiness in the aroma. I also detect caramel and some nutty oiliness to this. Others described the aroma as candy and chocolate filled.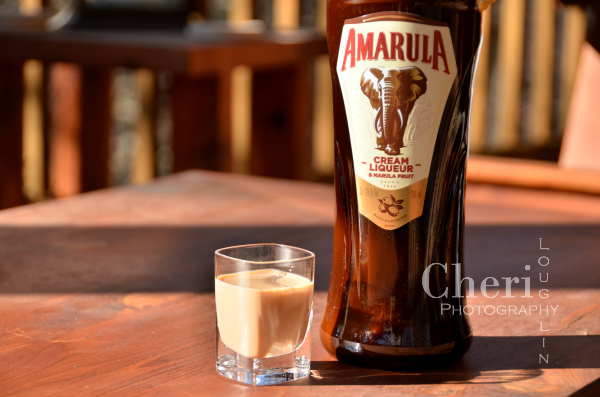 Tasted Neat: Since I have never personally tasted Marula fruit, I wasn't sure what to expect from the liqueur. First off, it is dreamily creamy with hints of caramel and citrus. Most unexpected; this liqueur is not too sweet. In fact, the sweetness level is mild. The flavor is light with extremely smooth texture. There is also the faintest hint of chocolate. We all thought this would be a great addition to coffee.
Tasted with Ice: Ice seemed to water down the flavor and thin it out a little too much for all of our liking. We all thought this liqueur would be better refrigerated to serve without adding ice.
Overall Impressions: Excellent! From Amarula's elephant care to the flavor of the spirit, this liqueur is a winner in my book. Amarula would be perfect as an after dinner drink. You could even substitute Amarula for other cream liqueurs in some of your favorite drinks.
Chocolate Caramel Cocktail Recipe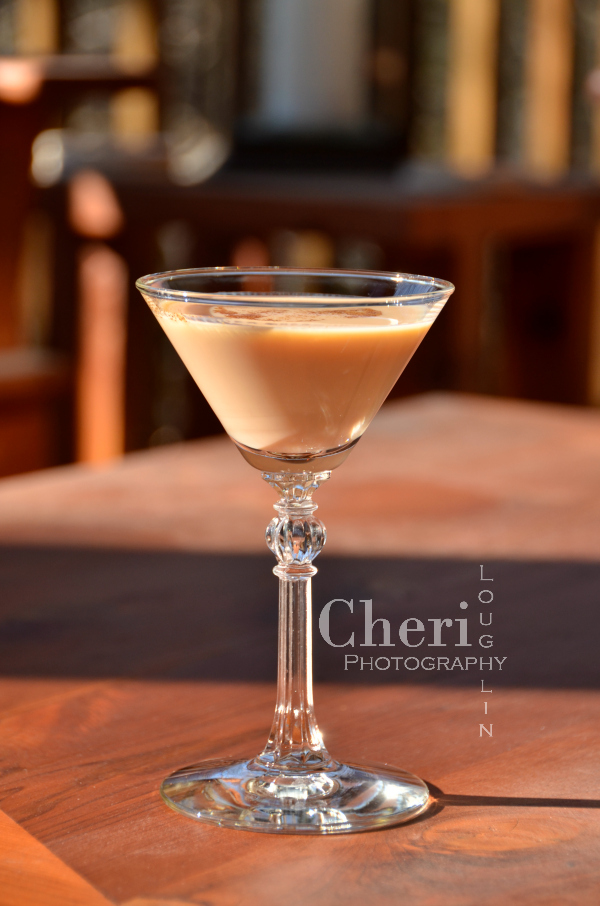 This drink takes full advantage of Amarula's creaminess. The cocktail tastes a bit like a malt. If there had been ice cream in my freezer when I created this recipe I would have totally added it to the recipe for a blended drink instead. Be prepared for sheer decadence in this creamy, chocolaty cocktail.
Chocolate Caramel Cocktail – recipe by Cheri Loughlin
1 ounce Amarula Cream Liqueur
1 ounce Caramel Vodka
1 ounce Dark Crème de Cacao
1/2 ounce Half and Half
Espresso Powder
Place all liquids in a cocktail shaker with ice. Shake to chill. Strain into a chilled cocktail glass. Sprinkle espresso powder over the top.
Subscribe to the Newsletter
All content ©2017 Cheri Loughlin, The Intoxicologist. All Rights Reserved. Chat with Cheri @TheIntoxicologist on Instagram and facebook.com/Intoxicologist
Cheri Loughlin is the Omaha writer and photographer behind www.intoxicologist.net. Email Cheri with comments and questions at str8upcocktails at gmail.com.
Amarula Liqueur Saving African Elephants