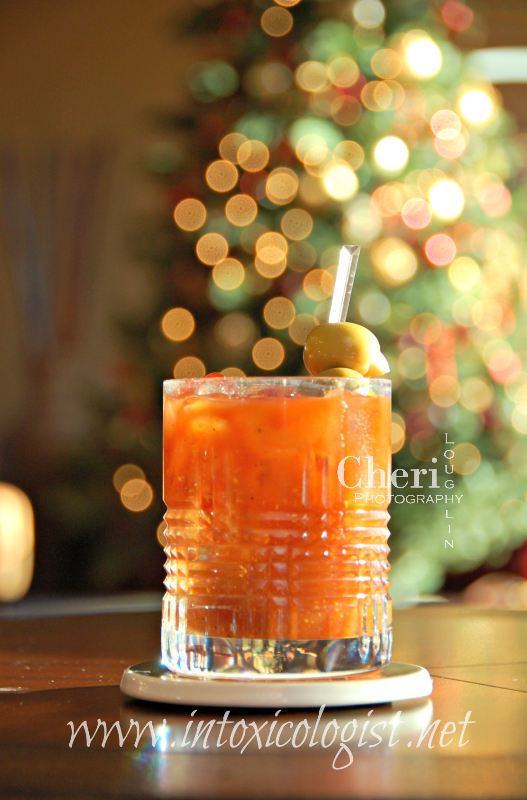 Bloody Maria cocktails are basically the same as a vodka spirit-based Bloody Mary. The biggest difference in my opinion is the spice factor. Most Bloody Maria cocktails are a bit spicier than the standard Bloody Mary.
Make it Spicy
Chili infused tequila is a great way to spice up this drink. Of course, infusing any spirit takes time and patience. If you just don't want to wait that long, muddle a few chili-pepper slices into an individual cocktail.
Hot sauce is another great way to dial of the heat index. I'm a fan of Tabasco hot sauce. They have a terrific chipotle flavored hot sauce that I'm crazy about. I put that hot sauce in everything! Cholula hot sauce is another good option. I find it to be a little milder than Tabasco. For extra-hot Bloody Maria try adding cilantro and pico de gallo before shaking.
Use your imagination when it comes to garnish. Anything you like could be added to the drink. Garnish Ideas: Celery Stick, Lime Wedge, Banana Peppers, Tomato, Pickled Okra, Jalapeno or Garlic Stuffed Olives, Asparagus Spears, Cocktail Shrimp, etc.
Basic Bloody Maria Recipe
Bloody Maria – adapted by Cheri Loughlin
2 ounces Tequila
6 ounces Tomato Juice
1/2 ounce Fresh Lime Juice
1 dash Worcestershire Sauce
2 to 3 dashes Tabasco Hot Sauce
1 teaspoon Olive Brine
Pinch each: Pepper and Celery Salt
Fresh Ground Pepper and Coarse Sea Salt
Mix equal parts fresh ground pepper and coarse sea salt. Rim a tall glass with lime wedge. Dip rim of glass into salt and pepper mixture. Set aside. Combine remaining ingredients in a cocktail shaker with ice. Shake to thoroughly mix. Strain into salt and pepper rimmed glass over fresh ice. Garish as desired.
Subscribe to the monthly Newsletter
All content ©2016 Cheri Loughlin, The Intoxicologist. All Rights Reserved. Chat with Cheri @Intoxicologist on Twitter and facebook.com/Intoxicologist
Cheri Loughlin is the Omaha writer and photographer behind www.intoxicologist.net and author of Cocktails with a Tryst: An Affair with Mixology and Seduction. You can email Cheri with comments and questions at str8upcocktails@gmail.com.