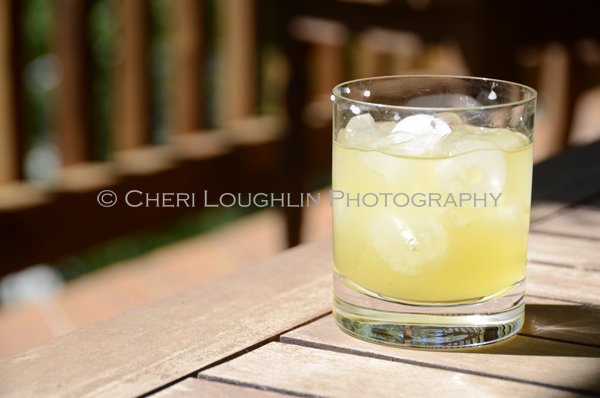 Jalepeno / Chili Infused Tequila – created by Cheri Loughlin
1 – 750ml Bottle Silver Tequila
3 to 6 Jalepenos or Chili Pepper of Choice
Rinse and dry peppers. Place a small slit two-thirds the length of each pepper on two sides of the pepper. Place peppers in wide mouth jar. Fill with tequila, saving original bottle for reuse once infusion is complete. Seal. Swirl liquid. Place in cool, dark space for 2 to 4 weeks. Swirl liquid every few days. Taste during infusion process for desired heat. Once desired heat has been achieved, strain tequila back into original tequila bottle.
Chili Margarita – created by Cheri Loughlin
2 ounces Chili Infused Tequila
1 ounce Fresh Lime Juice
1/2 ounce Agave Nectar
1/2 ounce Premium Orange Liqueur
Salt
Rim glass with lime. Dip into salt. Set aside. Combine liquids in cocktail shaker with ice. Shake to blend. Strain into prepared glass over fresh ice.
Twitter, Facebook, StumbleUpon – str8upcocktails @ gmail.com – ©2012 Cheri Loughlin – The Intoxicologist, All Rights Reserved
Chili Infused Tequila & the Chili Margarita