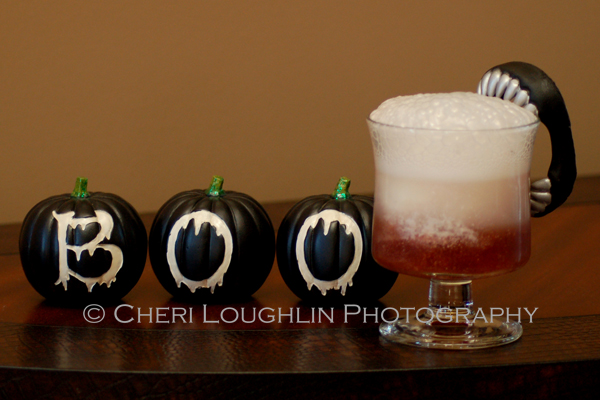 Break free from traditional theories of vampires.  The Twilight Saga book and film series deviates from the long held presumption that vampires shy away from strands of garlic and the aura of a cross held before them.  A wooden stakes nailed through the heart will not render them dead to the world, they still have reflections and they roam the earth in broad daylight.  In Twilight the vampire world lives among humans bearing half breed children, fighting wars among each other and some resisting the urge to dine on the blood of human flesh better than others.  Just as is the case with the characters of The Twilight Saga breaking tradition of typical vampires, some party goers in the real world choose to decline alcoholic drinks and prefer non-alcoholic cocktails instead.  Mocktails are the new fashion statement much the same as The Twilight Saga is all the rage among teenagers and adults who love vampire novels.
The recipes below explore the realm of Twilight with original non-alcoholic recipes for those who wish to celebrate the Halloween season with non-alcoholic festive libations.  The Mocktails reference characters and plot twists from The Twilight Saga series such as Bella Swan and her Transformation, Jacob Black with his Shape-Shifting werewolf persona, Carlisle Cullen's doctoring skills and family head Coven and Esme Cullen's gift of Esme Isle where Bella Swan and Edward Cullen spent their Honeymoon. 
Twilight Mocktails Recipes
Transformation
Bella Swan loves Edward, eventually marries him and later transforms into a vampire herself.  Bella has a talent for defending herself and others minds against mental attack.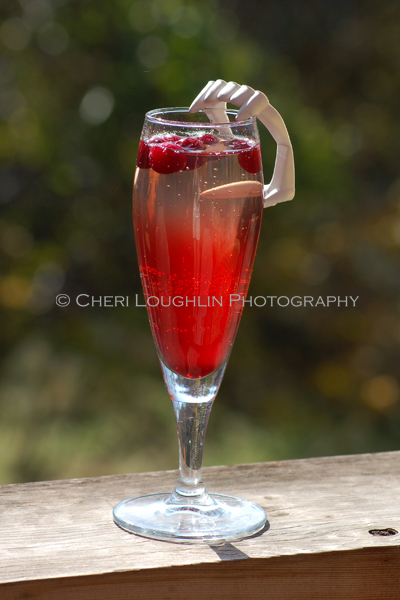 Transformation – recipe by Cheri Loughlin, The Intoxicologist
3 to 5 Frozen Cranberries
1/2 ounce Homemade Grenadine
1 ounce Ocean Spray Cranberry Juice
2 ounces Club Soda
Place frozen cranberries in bottom of champagne flute.  Add in chilled cranberry juice and grenadine.  Top off with club soda. 
Shape-Shifter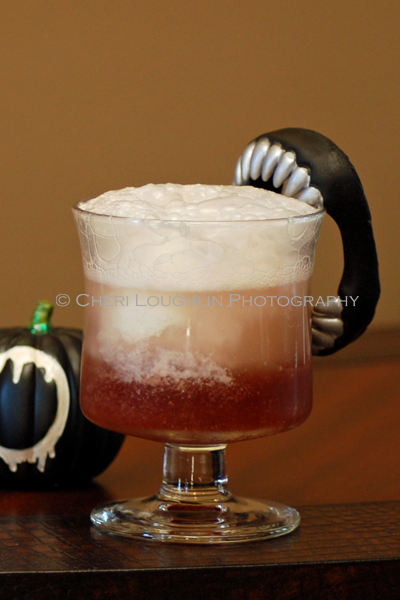 Jacob Black is a shape-shifting werewolf who imprints on Renesmee, the daughter of Bella Swan and Edward Cullen.  Imprinting is the process where a werewolf involuntarily finds their soul mate.
Shape-Shifter – recipe by Cheri Loughlin, The Intoxicologist
1-1/2 ounce Ocean Spray Cranberry Juice
1 ounce Blueberry Juice
1/2 ounce Homemade Grenadine
1 Scoop Vanilla Ice Cream
2 ounces Schweppes Club Soda
Combine chilled juices and grenadine in an old fashioned glass or punch style glass.  Place scoop of vanilla ice cream in mixture.  Top with club soda.  Garnish with vampire fangs if desired. 
The Coven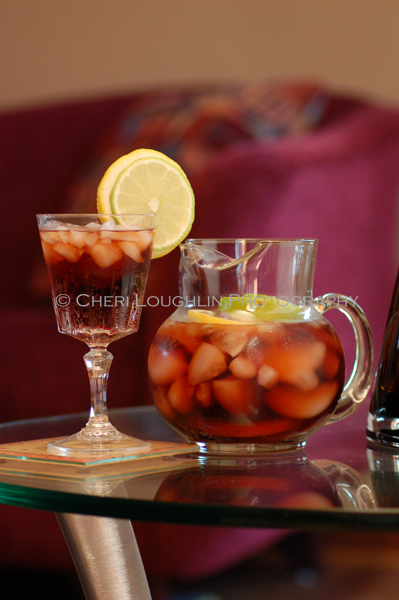 Carlisle Cullen physically appears to be 23, but he has roamed the earth for over 300 years.  During that time he has mastered his ability to resist the temptation for human blood and hone his doctor skills.  He has saved many along the way by transforming the wounded and dying into vampires or bringing the abandoned vampires into his coven. 
The Coven – recipe by Cheri Loughlin, The Intoxicologist
1 – 16 ounce First Blush Cabernet 100% Premium Juice
1 Lime Sliced in rounds
1 Lemon Sliced in rounds
1 – 12 ounce bottle Ruby Red Grapefruit Juice
1 – 8 ounce bottle Pulp Free Orange Juice
Club Soda to top each individual drink
Lemon & Lime Slices for Garnish
Combine all ingredients except club soda in a pitcher and refrigerate.  When ready to serve: Fill glasses two thirds full of ice.  Fill three quarters full The Coven mixture.  Top off with club soda.  Garnish with lemon and lime slice.
Vampire Isle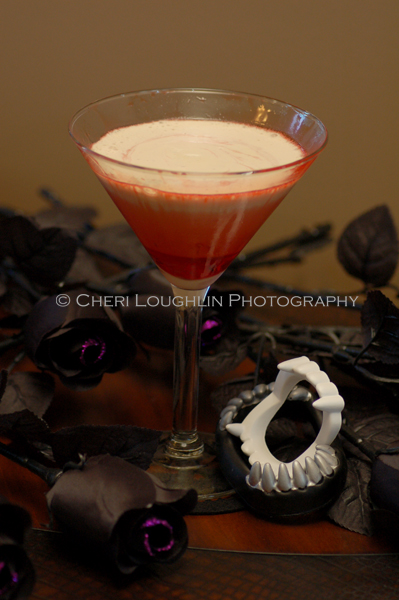 Esme Cullen is the wife of Carlisle Cullen and adoptive mother of Edward and others.  She loves deeply, but appears to have no other special power.  Carlisle gave Esme an isle in South America which is named 'Esme Isle' where Edward and Bella spent their honeymoon.
Vampire Isle – recipe by Cheri Loughlin, The Intoxicologist
Hershey's Strawberry Syrup
4 Fresh Strawberries
1/2 ounce Homemade Grenadine
2 ounces POM Chocolate Iced Coffee
2 ounces Heavy Whipping Cream
Coat inside of cocktail glass with Hershey's Strawberry Syrup and place in the freezer.  Muddle strawberries and grenadine together.  Set aside.  Combine POM Chocolate Iced Coffee and heavy whipping cream in a cocktail shaker with ice.  Shake to blend and chill.  Strain into chilled strawberry syrup coated glass.  Strain fresh strawberry and grenadine mixture over the top of cocktail.
All content ©2009 Cheri Loughlin, The Intoxicologist. All Rights Reserved. Chat with Cheri @Intoxicologist on Twitter and facebook.com/Intoxicologist or str8upcocktails@gmail.com
Halloween Themed Twilight Mocktails