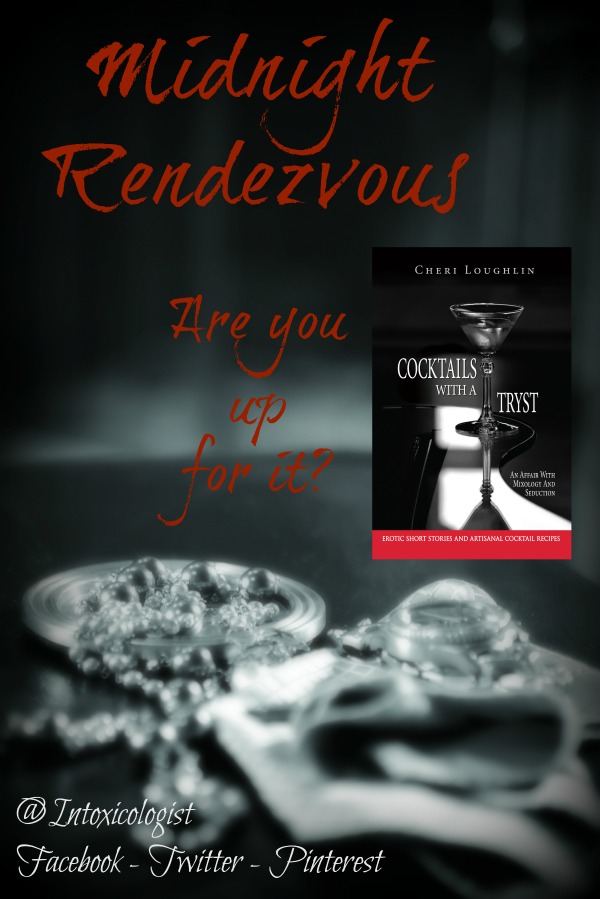 We have all seen THAT woman, THE one who walks into a bar and attracts the eye of every man in the room.  She never pays for a drink, collects more business cards and phone numbers than the Yellow Pages and only leaves alone if it was her intention from the get go.  She is a man magnet.  Christie Griffin, writer for Cosmopolitan Magazine and wingwoman extraordinaire, gives six tips on How to Be a Total Man-Magnet for the woman who is genuinely interested in delving a little deeper than the average pick up line.  This isn't for the gold digger, bubble head or those who think small talk is permission to rat out the faults of all the other women in the joint.  Ms. Griffin's guide just might be the perfect starter guide for those looking for a Midnight Rendezvous with the choicest hottie at the bar.
Midnight Rendezvous
Midnight Rendezvous
Blackberries
1 Meyer Lemon
1 ounce Averna Amaro
1 ounce Orange Flavored Vodka
2 ounce Ginger Beer
Orange Wheel Garnish
Muddle blackberries in bottom of a cocktail shaker.  Add juice of one Meyer lemon, Averna and vodka with ice.  Shake to chill.  Strain into a highball glass over fresh ice.  Top off with ginger beer.  Garnish with orange wheel.
Subscribe to the monthly Newsletter
All content ©2014 Cheri Loughlin, The Intoxicologist. All Rights Reserved. Chat with Cheri @Intoxicologist on Twitter and facebook.com/Intoxicologist
Lure Him in for a Midnight Rendezvous