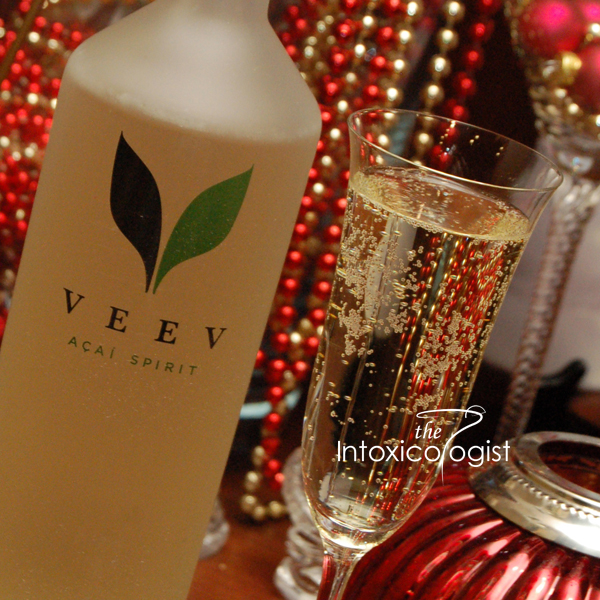 You find the one who makes your toes tingle and heart flutter.  The catch; the one is not your existing significant other.  A secret rendezvous might seem like a good idea, but think twice.  No one likes to get caught, but it is definitely the nature of the game when affairs of the heart are concerned.  Christopher Beam of Slate.com explores the pitfalls of the best laid plans of those politically connected when affairs of the heart come into play.  Rather than take the wayward course with 'Dear John' letter as end result, check out VeeV Acai Spirit's Rainforest Romp for a tryst of the cocktail kind.
Rain Forest Romp
2 ounces VeeV Acai Spirit
Ginger Ale
Splash of Pomegranate Juice
Rose Petal Garnish
Build in a rocks glass over fresh ice.  Garnish with rose petal. Stir.
Ah-SIGH-ee You Checking Me Out
2 ounces VeeV Acai Spirit
1 ounce Fresh Lemon Juice
1 ounce Simple Syrup
3 dashes Grenadine
Champagne
Rose Petal Garnish
Combine all ingredients except champagne in a cocktail shaker with ice.  Shake to chill.  Strain into a martini glass.  Top with champagne.  Garnish with rose petal.
VeeV has been created from 100% organic Idaho grains, is infused with Acia Berries, uses renewable wind power for its distillation process and recycled materials for its bottle and labeling. VeeV Acai Spirit donates $1 of every bottle sold back to the rainforest. 
Subscribe to the monthly Newsletter
All content ©2015 Cheri Loughlin, The Intoxicologist. All Rights Reserved. Chat with Cheri @Intoxicologist on Twitter and facebook.com/Intoxicologist
Rainforest Romp Rendezvous