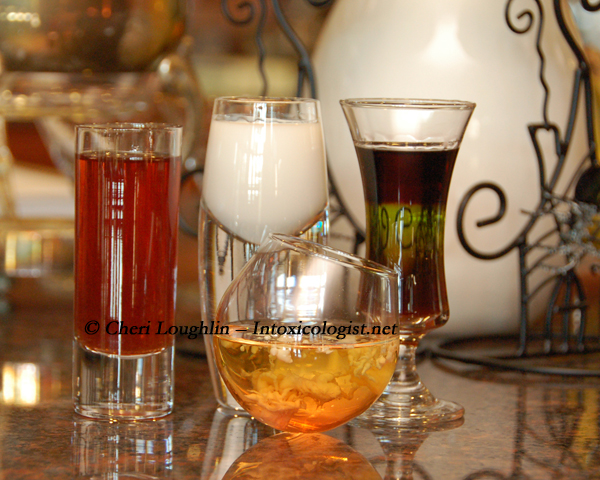 For some the most wonderful time of the year begins with the sprinkling of snow and pretty packages wrapped with sparkly ribbon.  For others the real magic begins earlier with the weaving of witchcraft, telling spine tingling stories in the dead of night and sipping ghoulish delights from bubbling cauldrons teeming with mysterious potions.  There's no need to rely on a wicked witch (or bartender for that matter) to stir up batches of bizarre brew for your night of mischief.  Look into the crystal ball of spirited Halloween shots and pick your poison.  Please remember a little black magic goes a long way, so please sip responsibly.
Hellraiser Layered Shot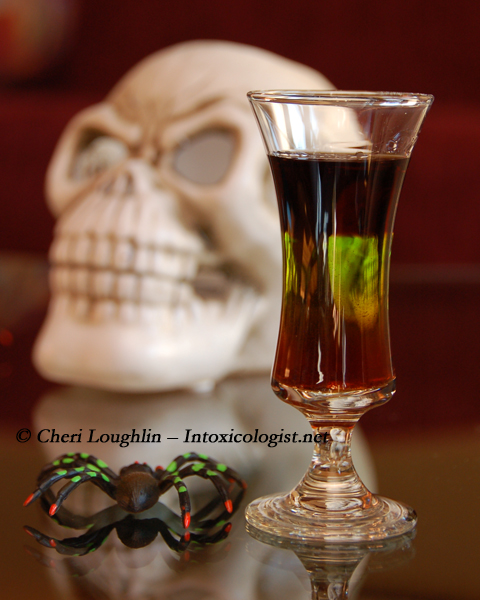 Hellraiser
1/2 ounce Strawberry Liqueur
1/2 ounce Melon Liqueur
1/2 ounce Sambuca
Carefully layer in chilled shot glass in the order given. Layering effect can be achieved by slowly pouring spirits over the backside of a barspoon.
Bloodied Brains Shot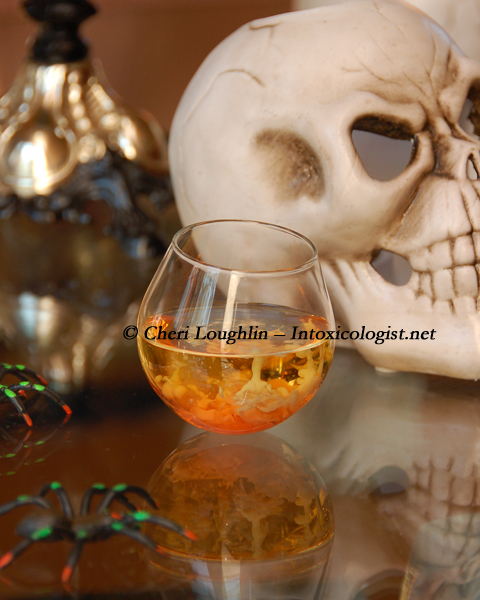 The Grim Reaper knocks at the door to steal your soul and leaves a bloodied mess of skeletal remains.  Within this nightmarish tragedy of rattling bones lies a chaotic swell of Bloodied Brains.
Bloodied Brains – recipe by Cheri Loughlin, The Intoxicologist
1-1/4 ounce Apple Schnapps
Several drops Irish Cream
Several drops Cinnamon Schnapps
Pour chilled apple schnapps in chilled shot glass.  Drip several drops of Irish cream into shot glass in short and long drips to create brain effect.  Slowly drip chilled cinnamon schnapps over the Irish cream drops for bloody effect.
Friendly Ghost Shot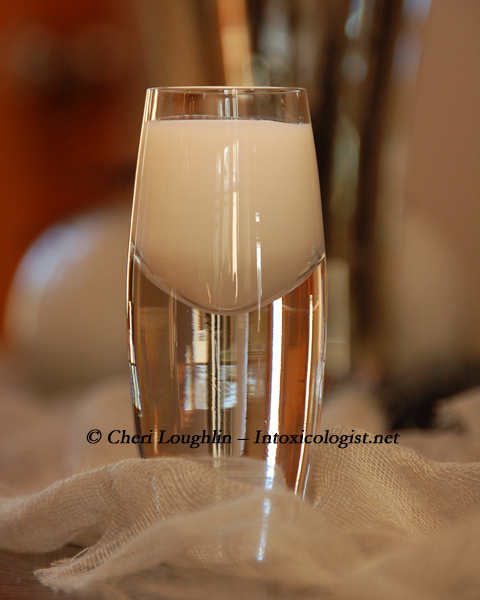 Don't let a little innocence fool you.  This rebellious little phantom charms its way into the pleasure zone with its mix of tequila and chocolate then gives off a vaporously naughty bite with a hint of Absinthe.  You might find yourself sipping and savoring rather than shooting this ghostly teaser all at once.
Friendly Ghost – recipe by Cheri Loughlin, The Intoxicologist
Teaspoon Absinthe
3/4 ounce part Blanco Tequila
3/4 ounce Godiva White Chocolate Liqueur
Place absinthe in chilled shot glass.  Swirl around and set aside.  Place tequila and chocolate liqueur in cocktail shaker with ice.  Shake to blend and chill.  Strain into absinthe laced shot glass.
Vampire Shot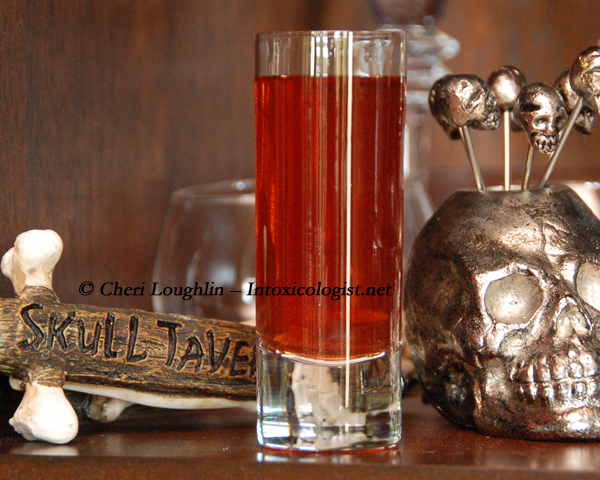 Dracula lurks in the shadows waiting for his next victim.  He delights in their bloodcurdling cries as he quenches his thirst for blood.  There's no need to wait to satisfy your appetite for Transylvania style treats with the Vampire shot on the menu.
Vampire
1/2 ounce Raspberry Liqueur
1/2 ounce Vodka
1/2 ounce Cranberry Juice
Place liquids in cocktail shaker with ice. Shake to blend and chill. Strain into chilled shot glass.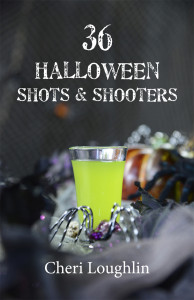 Find more Halloween themed shots and shooters recipes in my new eBook available on Kindle. 36 Halloween Shots & Shooters eBook offers 36 original, adapted and popular shot recipes perfect for scaring up a devilish Halloween party. A full color photo of the exact drink is included with every Halloween recipe.
Order your copy today!
All content ©2010 Cheri Loughlin, The Intoxicologist. All Rights Reserved. Chat with Cheri @Intoxicologist on Twitter and facebook.com/Intoxicologist or str8upcocktails@gmail.com
Conjuring Up Halloween Shots