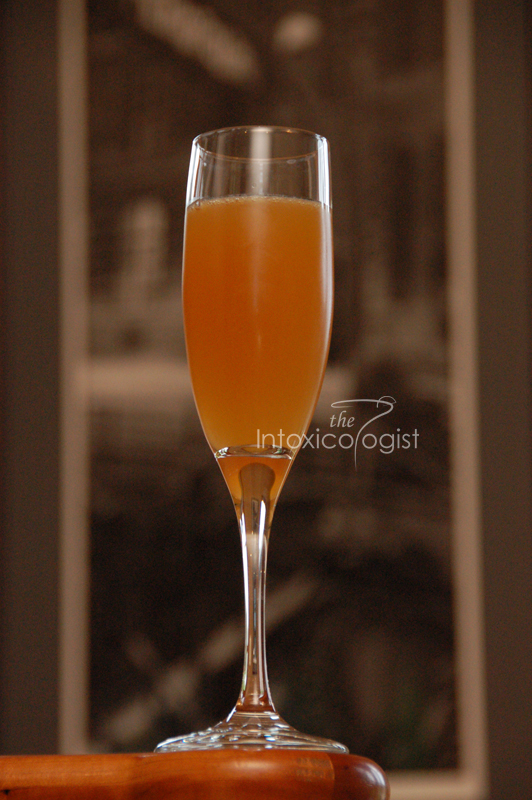 Champagne toasts abound this time of year.  Though a bit of bubbly lilts over the tongue rather nicely without the need of accompaniment, it's always delicious to flavor the season with the essence of luxury. Ring in New Year celebrations with a splash of Italian elegance using the rich flavor of Galliano in your glass.
Vittoria Champagne Cocktail
Vittoria – created by Cheri Loughlin
1 ounce Galliano
1/2 ounce Raspberry Liqueur
1/2 ounce Orange Juice
1/2 ounce Lemon Juice
1-1/2 ounce Brut Champagne
Combine Galliano, raspberry liqueur and juices in cocktail shaker with ice.  Shake to chill.  Strain into champagne flute.  Top with Brut Champagne.
Subscribe to the monthly Newsletter
All content ©2014 Cheri Loughlin, The Intoxicologist. All Rights Reserved. Chat with Cheri @Intoxicologist on Twitter and facebook.com/Intoxicologist
Ring in New Year with Italian Elegance