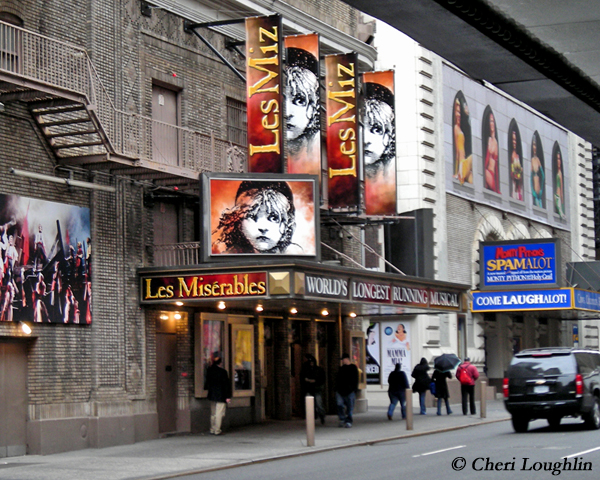 Blending Brandy and Benedictine is nothing new. This combination has been a classic since the beginning of B&B Liqueur. B&B blends fine cognac, a variety of brandy, with Benedictine. That mingling of spirits became an instant sensation in the cocktail world. However, blend Brandy and Benedictine a little differently and a burst of something beautiful flows to the forefront. A spark of happiness springs forth on the tongue.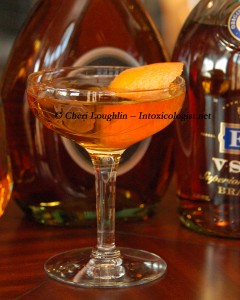 Toulon
1-1/2 ounce Brandy
1/2 ounce Benedictine
1/2 ounce Dry Vermouth
Orange Twist Garnish
Combine liquids in mixing glass with ice. Stir to chill. Strain into martini glass.
Toulon is nicely spicy with mere hints of sweet. Contains beautiful color and comes together easily without all the fuss just like classic cocktails of old.
Toulon is a town in Southern France. Toulon features prominently in Victor Hugo's production, Les Miserables as the location of the legendary prison, Bagne of Toulon.
Find more Brandy, Benedictine and Classic Cocktails by following the link. High resolution digital photo downloads are available for brand, cocktail menu creation use and individual use at www.cheriloughlin.com within the Beverages category.
Find The Intoxicologist on Twitter, Facebook, StumbleUpon or Email: str8upcocktails@gmail.com – Copyright 2011 Cheri Loughlin – The Intoxicologist – All Rights Reserved – All opinions, reviews and spirits' coverage contained within are the personal opinion and decision of Cheri Loughlin, The Intoxicologist
Blending Cocktails & History