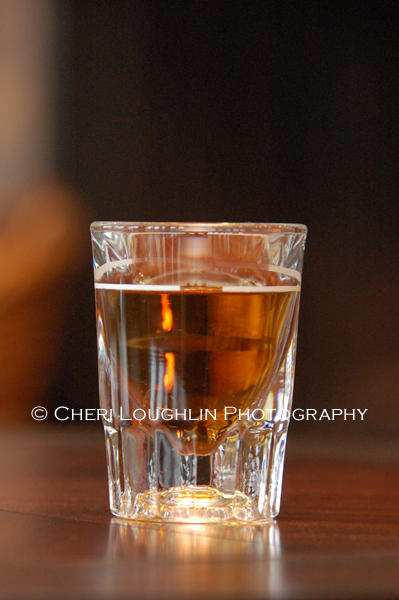 This song is stuck in my head; I Know What Boys Like by the Waitresses. The song was an 80's pop hit from the album Wasn't Tomorrow Wonderful. It's a teasingly fun song with a bit of a mean streak. It reminded me of the cat and mouse game of Friday night shots. The potent little cocktails in a glass entice, tease and tempt, then strike with merciless results.
Still everyone loves a little shot of mischievous pleasure once in a while…
Warm Blonde Shot
1/2 ounce Southern Comfort
1/2 ounce Amaretto
Carefully layer chilled ingredients in shot glass in order given.
All content ©2011 Cheri Loughlin, The Intoxicologist. All Rights Reserved. Chat with Cheri @Intoxicologist on Twitter and facebook.com/Intoxicologist or str8upcocktails@gmail.com
Shot of Mischievous Pleasure