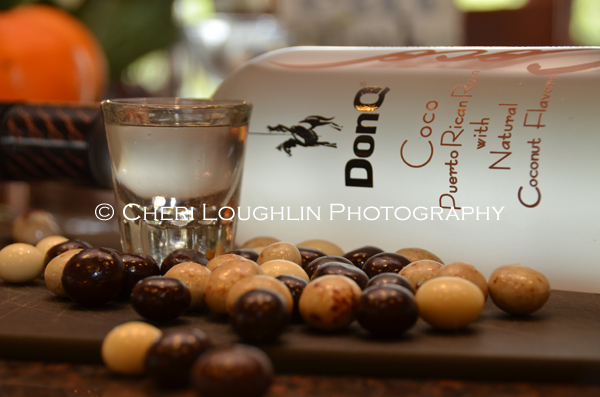 DonQ Coco Rum Tasting Notes
21% Alcohol. 42 Proof.
Aroma: Very little scent. Sugared.
Taste: Very sweet. Says natural coconut flavors on the bottle, but… tastes more artificially flavored to the taste buds. Even leaves bit of distasteful after taste. Thin. Not nearly as impressed with this flavoring as I have been with the base spirits of the DonQ Rum brand thus far.
Best conclusion for this flavoring; mix to get semblance of sweetened flavoring
while knowing the alcohol content might be exceedingly low. Borders upon liqueur factor at this point in my opinion. Many average liqueurs fall within 15 to 30 percent ABV (alcohol by volume). Rum, even flavored rum, generally speaking falls somewhere between 35 to 40 percent ABV with some higher.
Summertime means quick and easy cocktails that won't bring on the buzz too fast. Throw on your favorite bikini and simply shake up this simple tropical Cover Up for easy, breezy sipping poolside.
Cover Up – created by Cheri Loughlin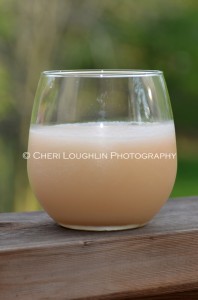 2 ounces DonQ Coco Flavored Rum
2 ounces Pineapple Juice
1 ounce Coconut Cream
2 dashes Peach Bitters
2 dashes Angostura Bitters
Combine rum, pineapple juice and coconut cream in cocktail shaker with ice. Shake thoroughly to blend and chill thoroughly. Strain into chilled goblet. Place dashes of bitters over top. Serve.
DonQ Coco Rum sample for review courtesy representatives of DonQ Rum.
Cheri Loughlin is a leading cocktail and photography resource for beverage companies, event planners, businesses and individuals. High resolution cocktail and beverage stock photography images are available in downloadable digital format in the newly redesigned Stock Photography Gallery at www.cheriloughlin.com.
Twitter, Facebook, StumbleUpon – str8upcocktails @ gmail.com – ©2012 Cheri Loughlin-The Intoxicologist, All Rights Reserved. All opinions, reviews and spirits' coverage are the personal opinion and decision of Cheri Loughlin.