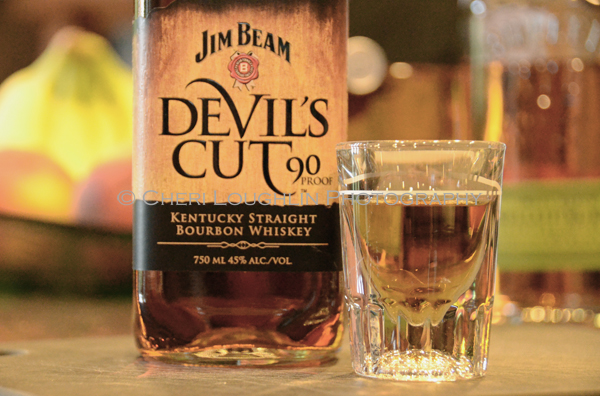 Jim Beam Devil's Cut Tasting Notes
Kentucky Straight Bourbon Whiskey
45% Alcohol – 90 Proof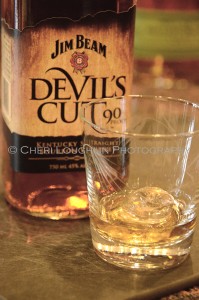 Aroma: Vanilla. Maple. Gentle Brown Sugar. No burn on the nose. Beautiful caramel color. Butterscotch notes. Hint of orange peel.
Taste: Burn on the tongue. Extremely warming on the throat. Flat non-sweet initial taste that instantly reveals mellow caramel, cinnamon (such as Red Hots) and faint suggestion of wood.
On Ice: Opens up light sweetness more cinnamon spiciness, mellow hint of caramel intertwined with vanilla. Ice takes the burn off the tongue.
Jim Beam Devil's Cut sample for review provided by representatives of Beam Global Wine & Spirits.
Cheri Loughlin is a leading cocktail and photography resource for beverage companies, event planners, businesses and individuals. High resolution cocktail and beverage stock photography images are available in downloadable digital format in the newly redesigned Stock Photography Gallery at www.cheriloughlin.com.
Twitter, Facebook, StumbleUpon – str8upcocktails @ gmail.com – ©2011 Cheri Loughlin-The Intoxicologist, All Rights Reserved. All opinions, reviews and spirits' coverage are the personal opinion and decision of Cheri Loughlin.
Review: Jim Beam Devil's Cut