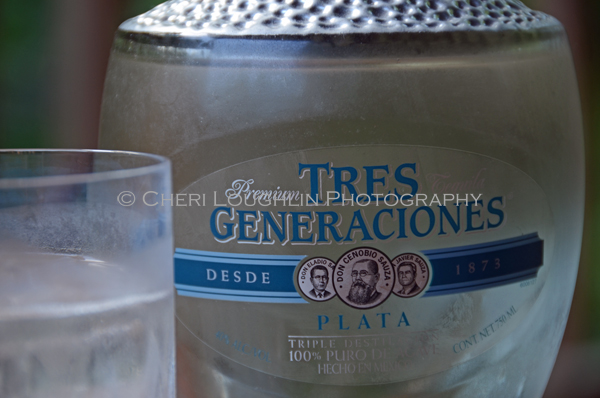 Tres Generaciones Blanco Tequila Tasting Notes
100% Pura de Agave
40% Alcohol – 80 proof
Aroma: Fruited, berry, apple
Taste: Total fruit comes through first, warming mild spice and faint perfume such as papaya. Mild spice after first few sips. Tiny blush of lushness against the tongue, but it leaves just as quickly as it appears.
Not quite taken with this tequila for neat or on the rocks sipping. Would definitely need to mix for real enjoyment.
Tres Generaciones Blanco Tequila sample for review courtesy of representatives for the brand.
Cheri Loughlin is a leading cocktail and photography resource for beverage companies, event planners, businesses and individuals. High resolution cocktail and beverage stock photography images are available in downloadable digital format in the newly redesigned Stock Photography Gallery at www.cheriloughlin.com.
Twitter, Facebook, StumbleUpon – str8upcocktails @ gmail.com – ©2011 Cheri Loughlin-The Intoxicologist, All Rights Reserved. All opinions, reviews and spirits' coverage are the personal opinion and decision of Cheri Loughlin.
Review: Tres Generaciones Blanco Tequila